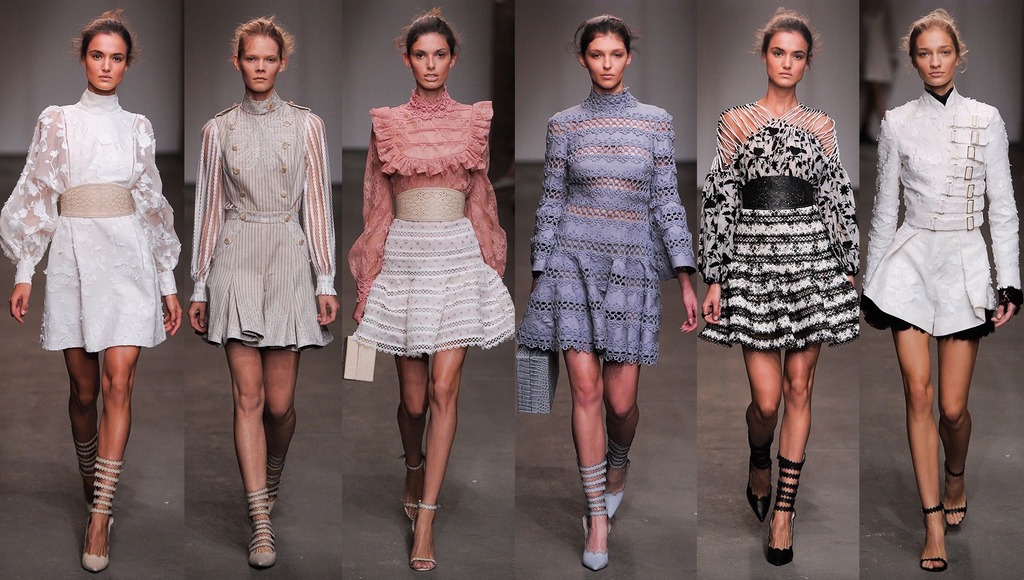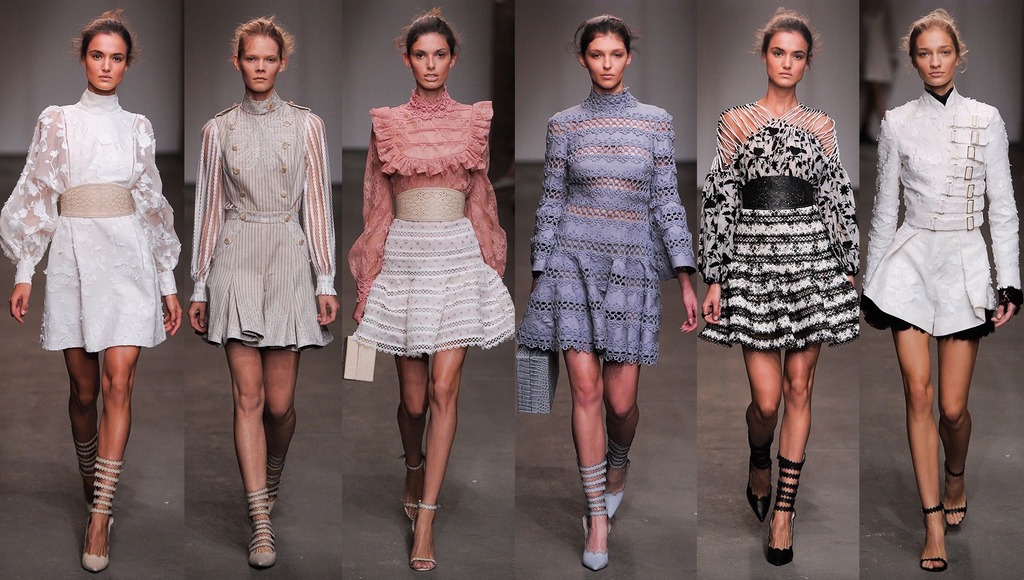 Now that fashion month has officially come to a close I will be reviewing my favorite designers from New York, London, Milan and Paris fashion week. Each location has a bit of a different feel to it, so I have chosen one designer from each week that was my personal favorite. As always, picking only one designer is much easier said than done. I will include photos from the show/collection as well as a brief description about the designer. Feel free to comment which designers were your favorite this year, there are so many talented designers it's so hard to choose just one for each week and I would love to hear your picks!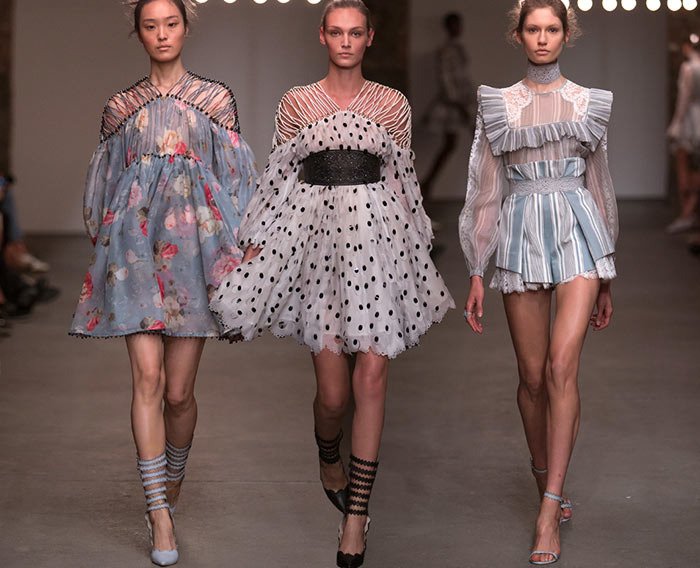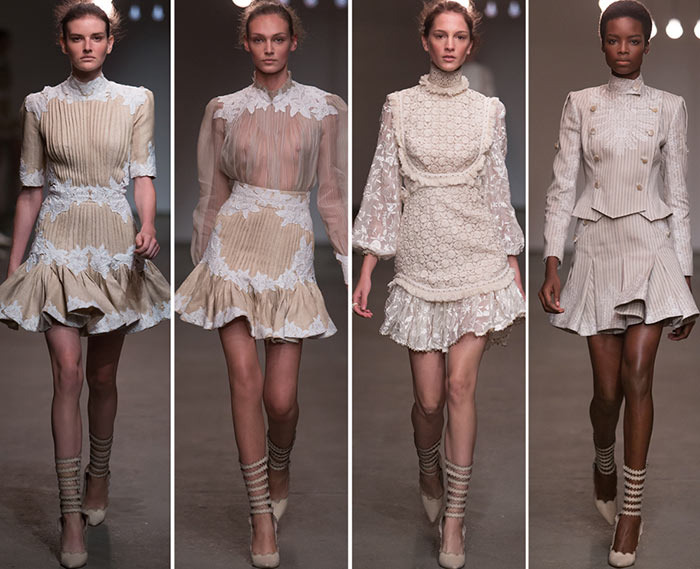 New York – My favorite designer in NYFW every year is Zimmermann. I do have to note however that Marchesa came in at a close 2nd this year, I featured a photo from their collection on my Instagram, here, because I just couldn't resist. Zimmermann is still my favorite though, always impressing me with fresh takes on classic silhouettes while still maintaining that girly yet sophisticated feel. Something that many designers try and fail to do. I really fell in love with that floral lace up back piece with the corset belt, Zimmermann really helped fuel my already strong floral obsession this season. I have more info on this designer in last years post, here.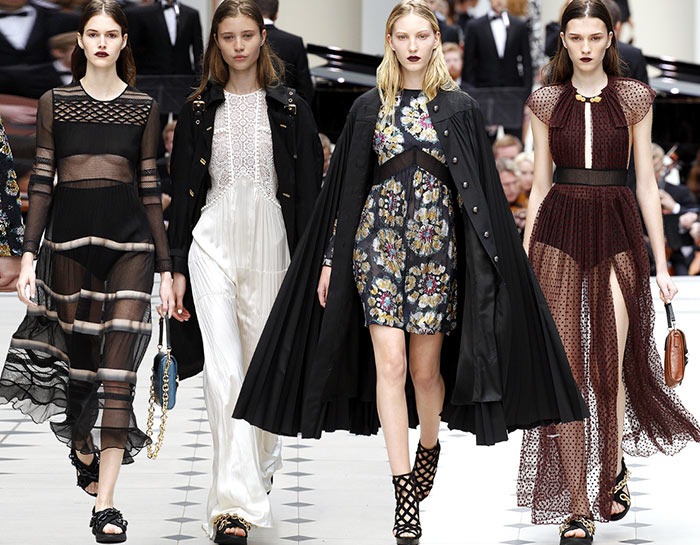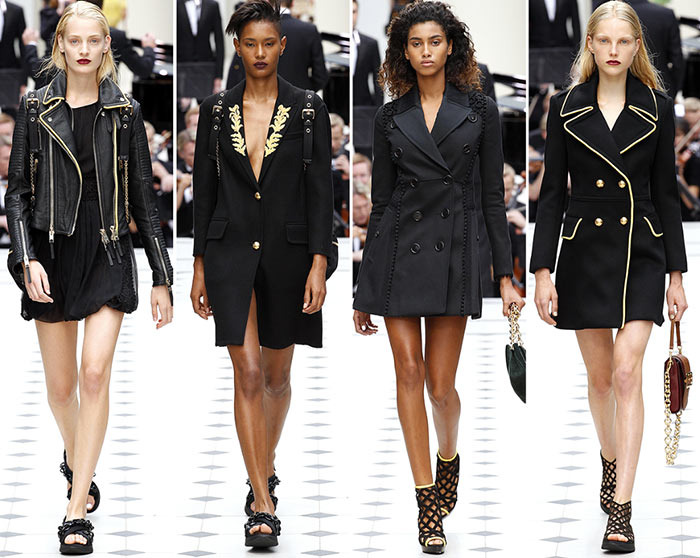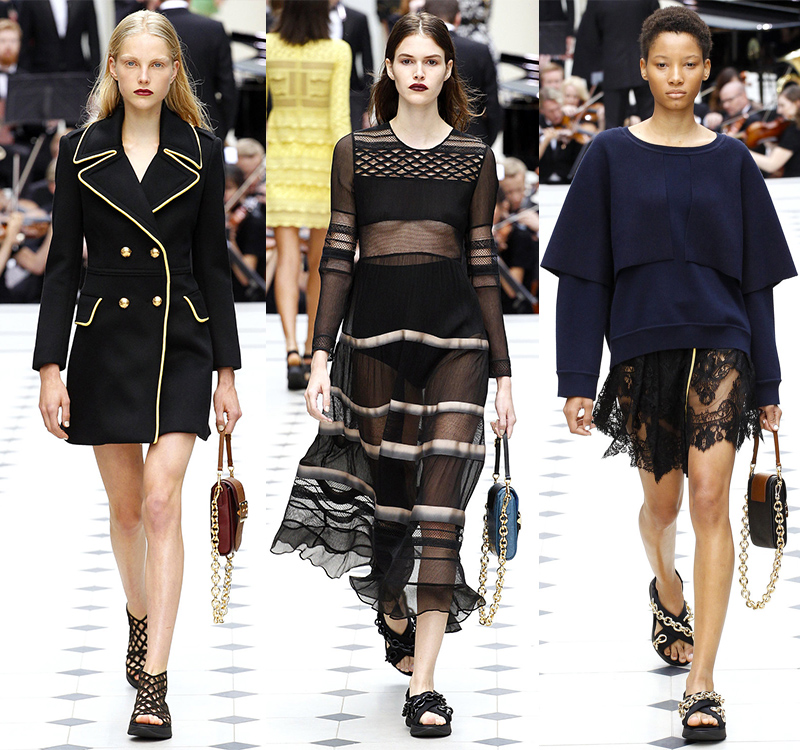 London – To be completely honest, out of all the fashion weeks this is the one that I tend to not follow as closely. I'm not sure what it is…maybe because I'm such a sucker for Milan and Paris. But this year the Burberry collection at LFW really impressed me! As you can probably tell from the photos, Burberry went very dark this season and I approve! I want every piece. Each one is totally wearable and fashionable while still maintaining that timeless feel. Not too much more I could ask for. The last photo is a close up of my 3 favorite looks from this collection. The blazer suit style dress on the left has my heart.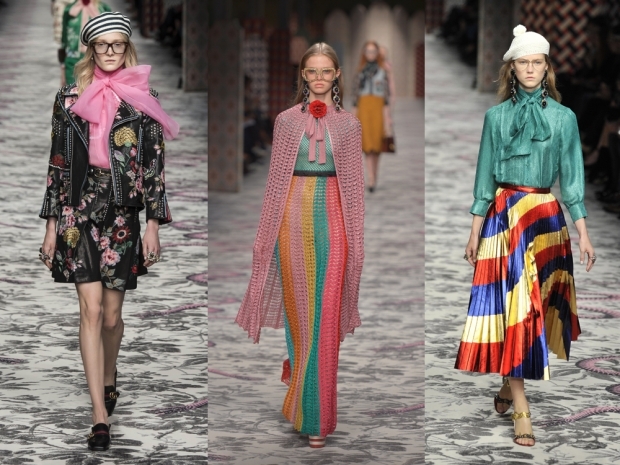 Milan – MFW never fails to impress, I think the worst part about it is choosing only one designer to feature. Last year I chose Roberto Cavalli and did a personal post on him, here, he had an amazing collection this year as well. But I've decided to feature Gucci this year because their collection really stood out to me above all others. First thing that really caught my eye was this beautiful one of a kind floral patchwork design and studded leather jacket, this collection is continuing to fuel my floral obsession. Prints on prints on prints is a very hard thing to pull off, and I think this year Gucci is really showing us how it's done. Even though this collection is not for everyday wear, I'm really loving the retro vibe as I'm always a fan of vintage.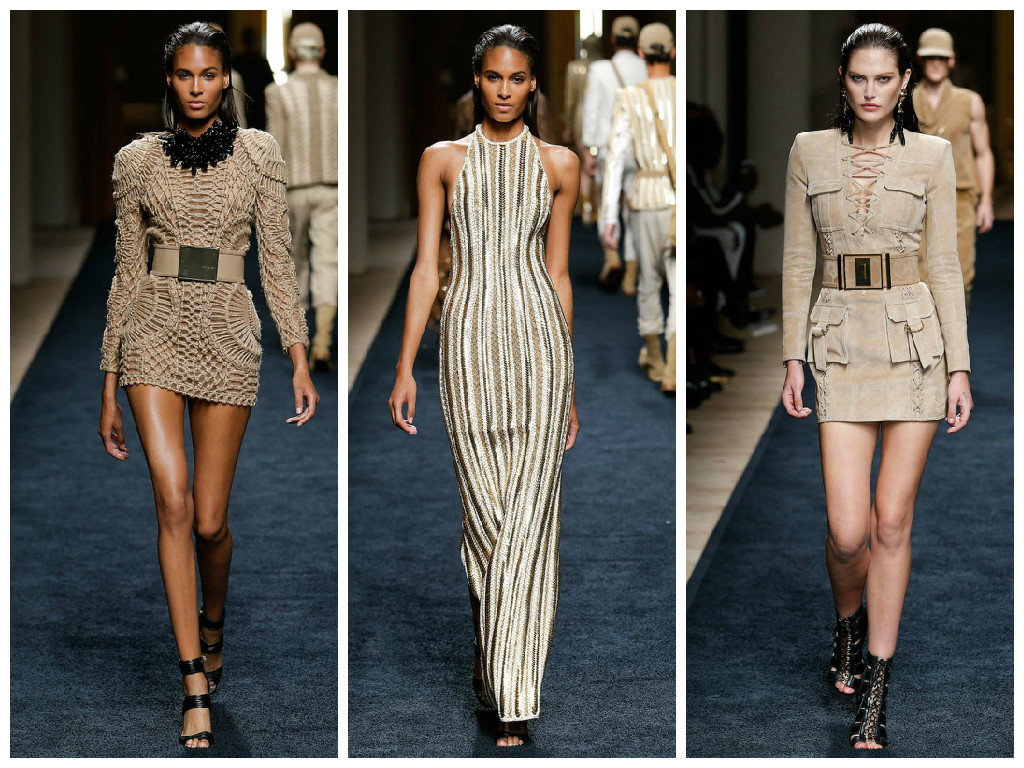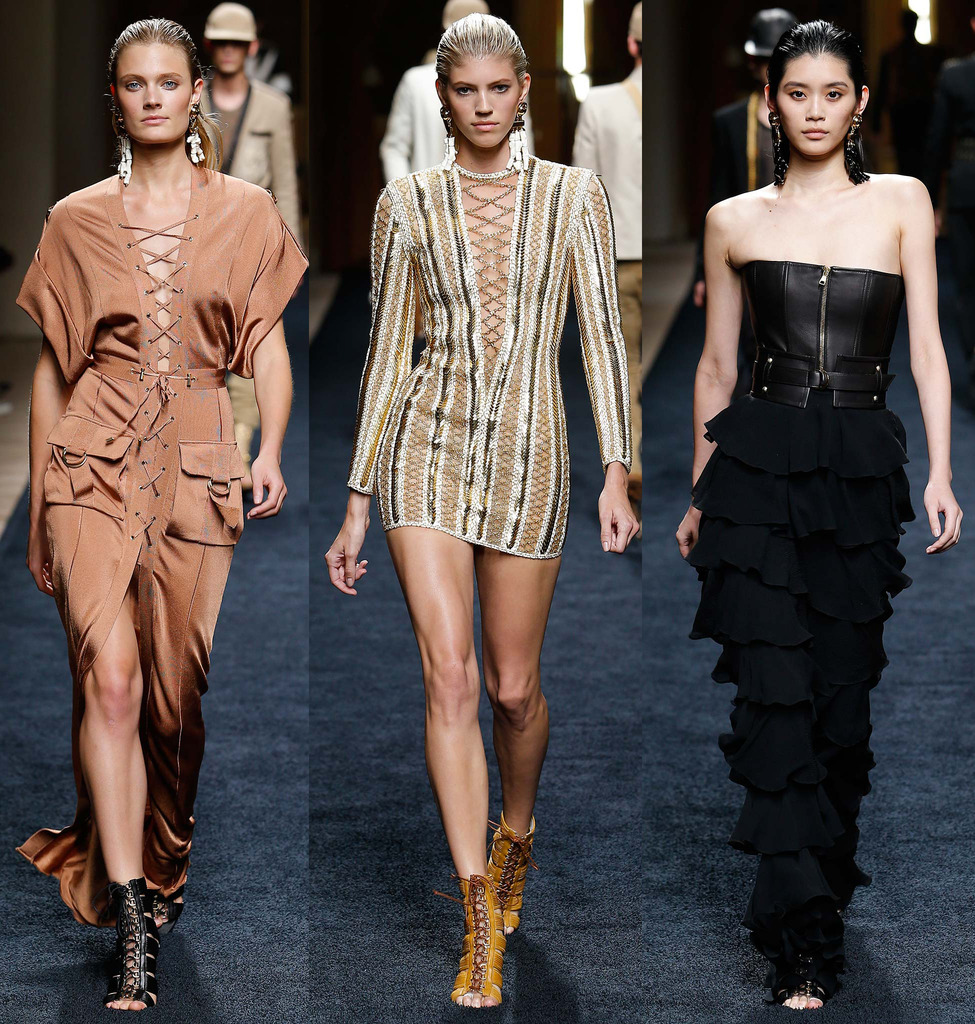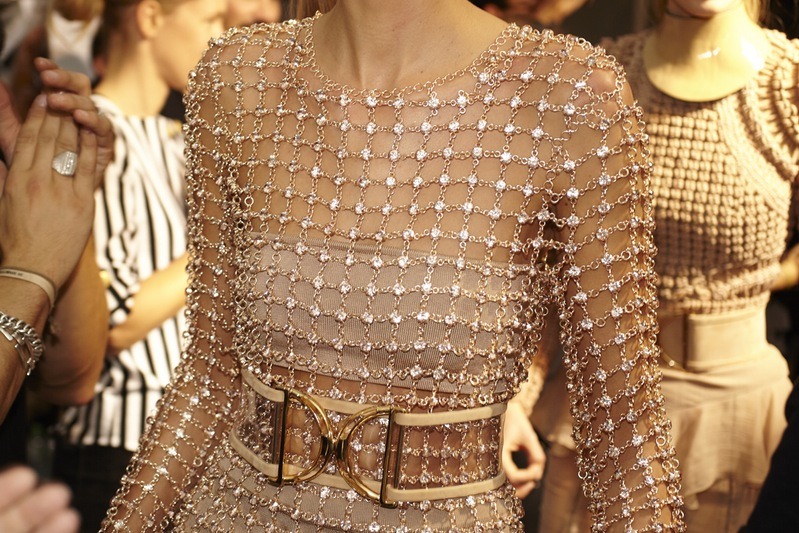 Paris – My favorite from PFW this year has to be Balmain, the collection was just beyond beautiful. Dior also came in at a close 2nd, but Balmain just stole my heart this year. I'm a person who really enjoys the tiny details and this collection had a lot of them. Each piece has so much beauty to catch the eye. There were a few designs that were maybe a bit over the top, but some of us like that. For example; the diamond covered dress really closed the entire fashion month perfectly for me. I think a lot of us have thought about what we would wear if we had an unlimited price range, pretty much anything we desired. Well my answer is this diamond Balmain dress..and a fab pair of shoes!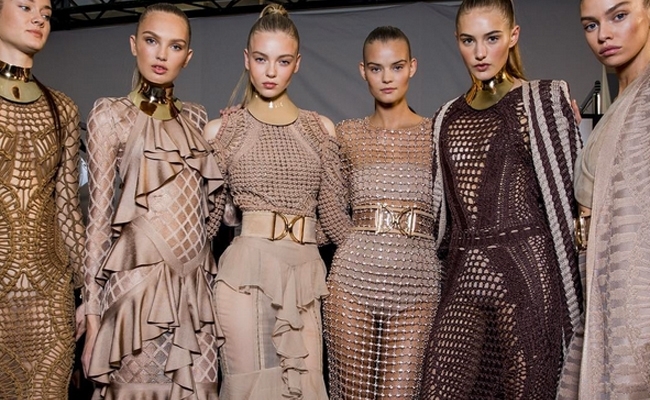 Don't forget to tell me your favorite designers from this season! Leave a comment below 🙂