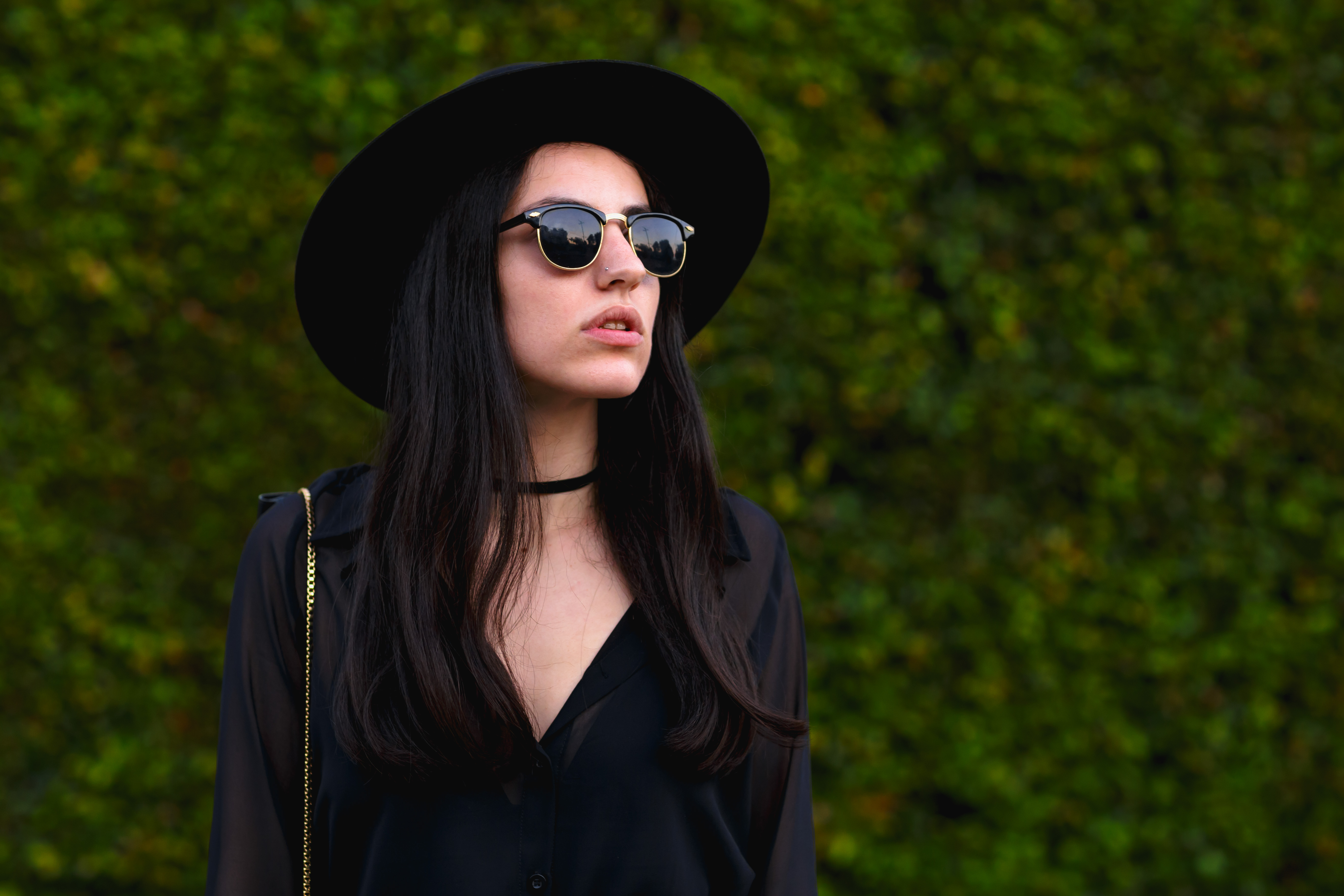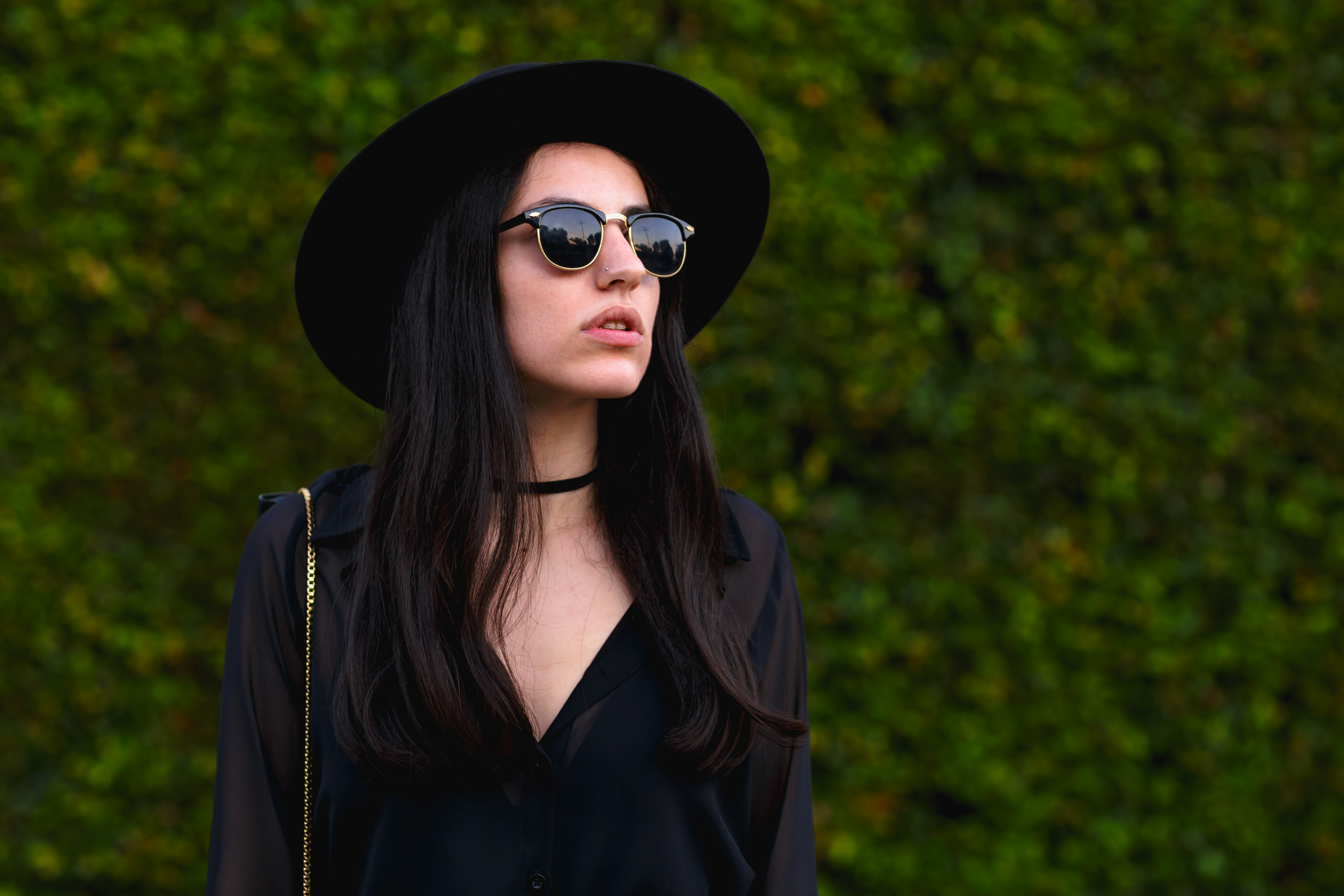 "Women who wear black lead colorful lives." Wearing my new favorite hat with a vintage gold embroidered trim to add a bit of color to my all black look. I decided to pair the gold detailing on my hat with the chain on my bag and the frames on my sunnies. You will be seeing a lot more all black outfits from me this fall season as it's basically half my wardrobe. I also had to throw on a thin velvet choker, this piece is perfect for everyday looks as it's not as thick and "statement" as the one I featured in my previous look. I think it pairs with my hat quite well too. Other outfit details will be listed below, along with a little preview from an interview I recently did 🙂
Who is your favorite designer or brand?
I have a lot of personal "rules" when it comes to my fashion choices. I also tend to be very picky with whom I chose to give my money to. I'll do research on the brand personally before buying anything regardless if I like the style or not. There's always something similar from a brand I respect and love (and that gives back to their community). Some of my favorite luxury brands are Chanel, Hermes, and Dior. My favorite non luxury brands are anything vintage and for love and lemons.
What is your style advice for someone who is still developing their style?
Go out and find what you like, but more importantly find what you don't like. That's what a lot of popular styles and "trends" do for me, I'll see fads come in and out and it will show me what I don't like. Most fads are boring and that's why they leave so fast.
What is your absolute favorite part about blogging?
My favorite part about blogging when I first started was styling the looks and reviewing the products. While I still love that and enjoy it so much! I have to say my absolute favorite thing about blogging is connecting with so many people from all over the world. Also being able to feature smaller independent designers who put their heart and soul into their work, creating amazing quality items that no one has heard of yet. I love the artistic aspect of it, and I love supporting fellow female entrepreneurs! I also love connecting with my viewers. I get random messages asking how to style stuff, or asking about an item I wore and I'm always happy to help! It's also fun to see different parts of the map light up from all the different parts of the world on the views page.
Full interview here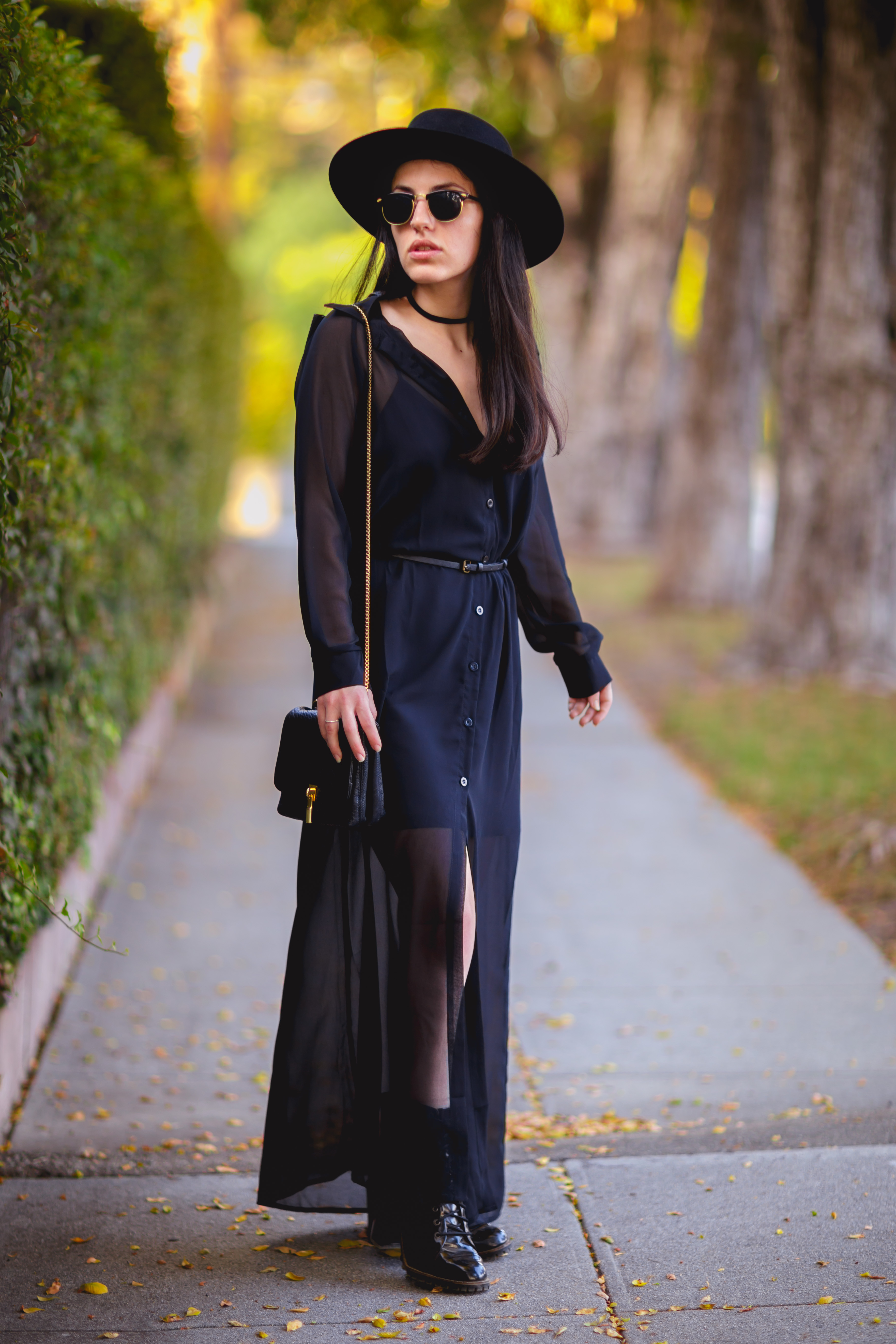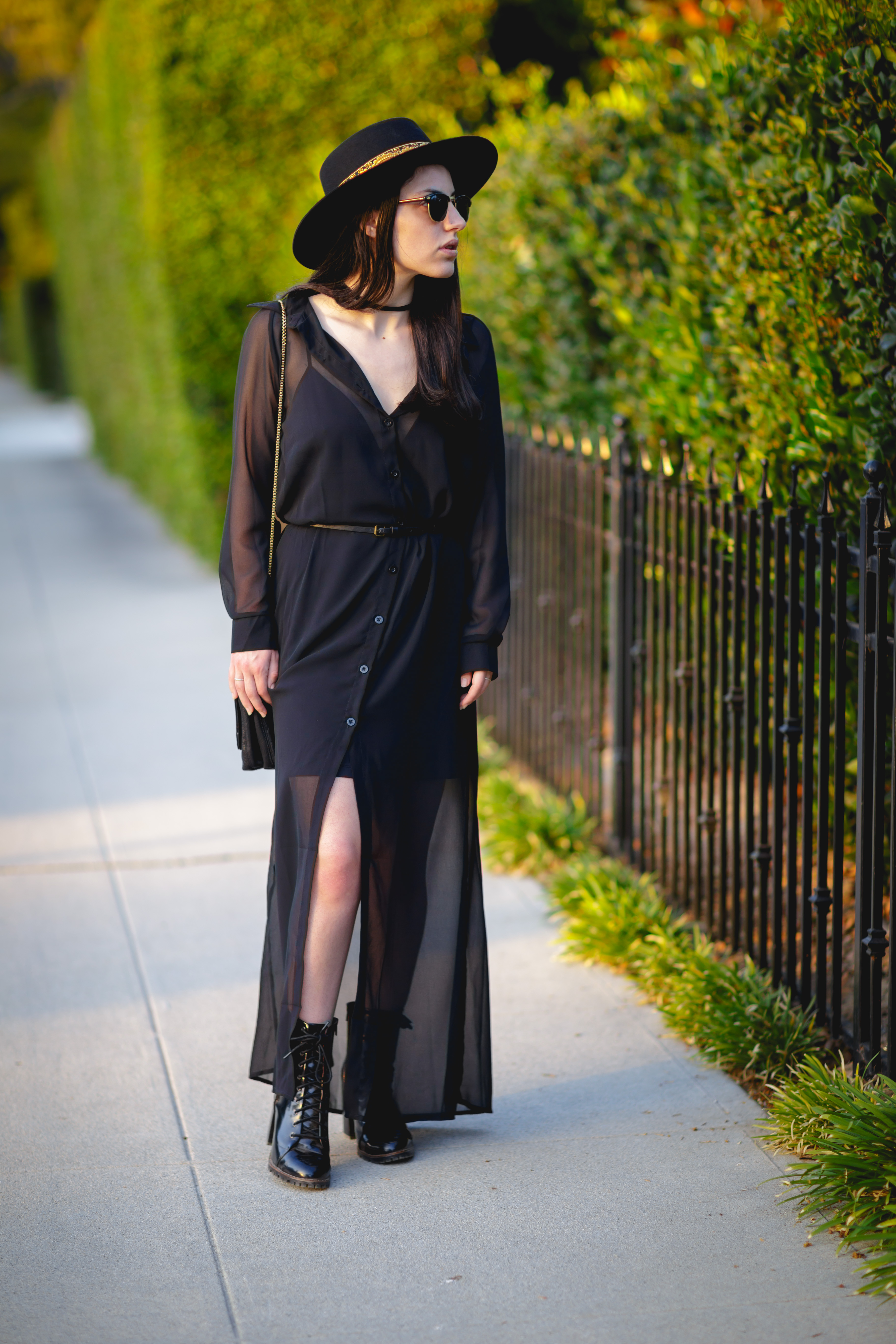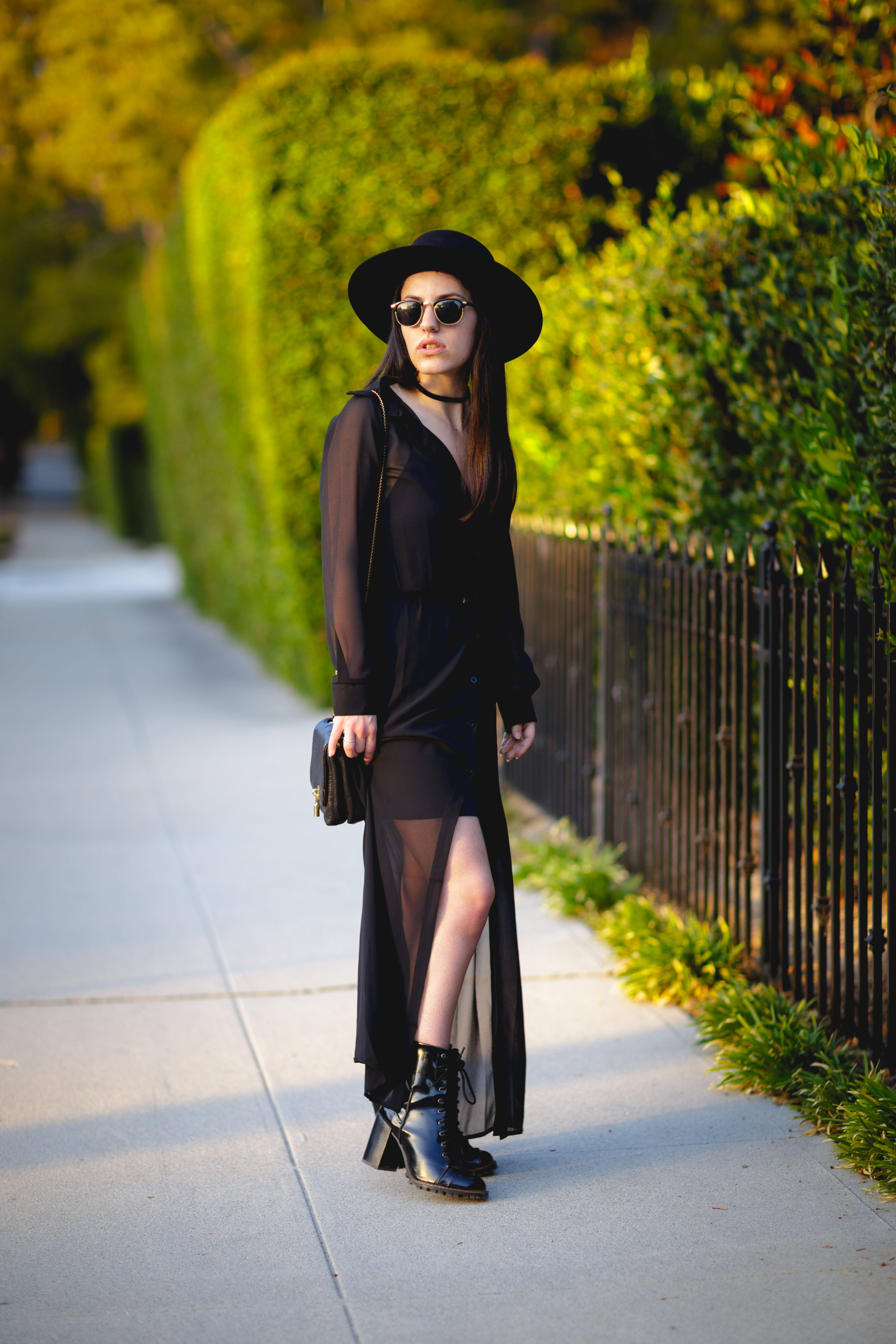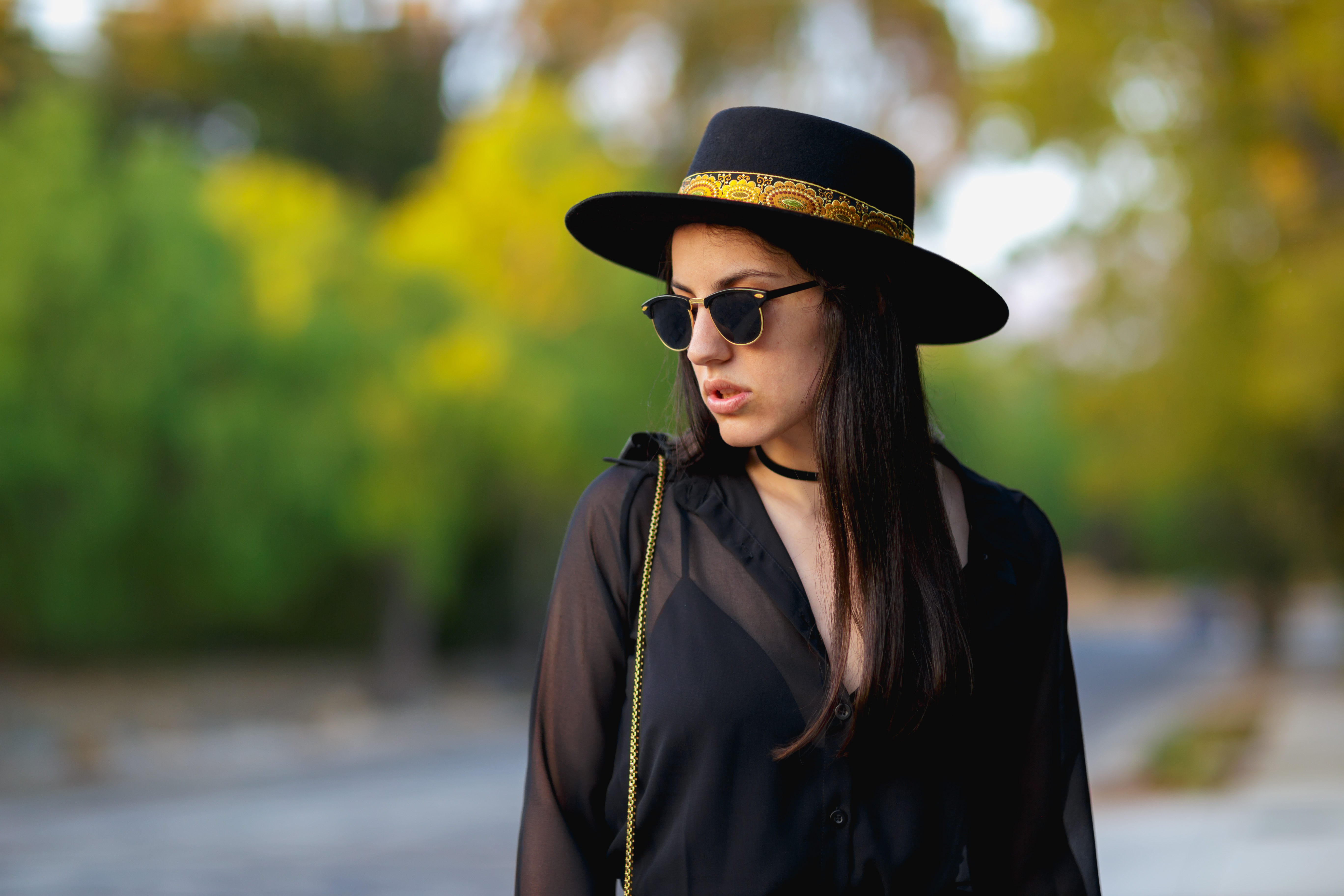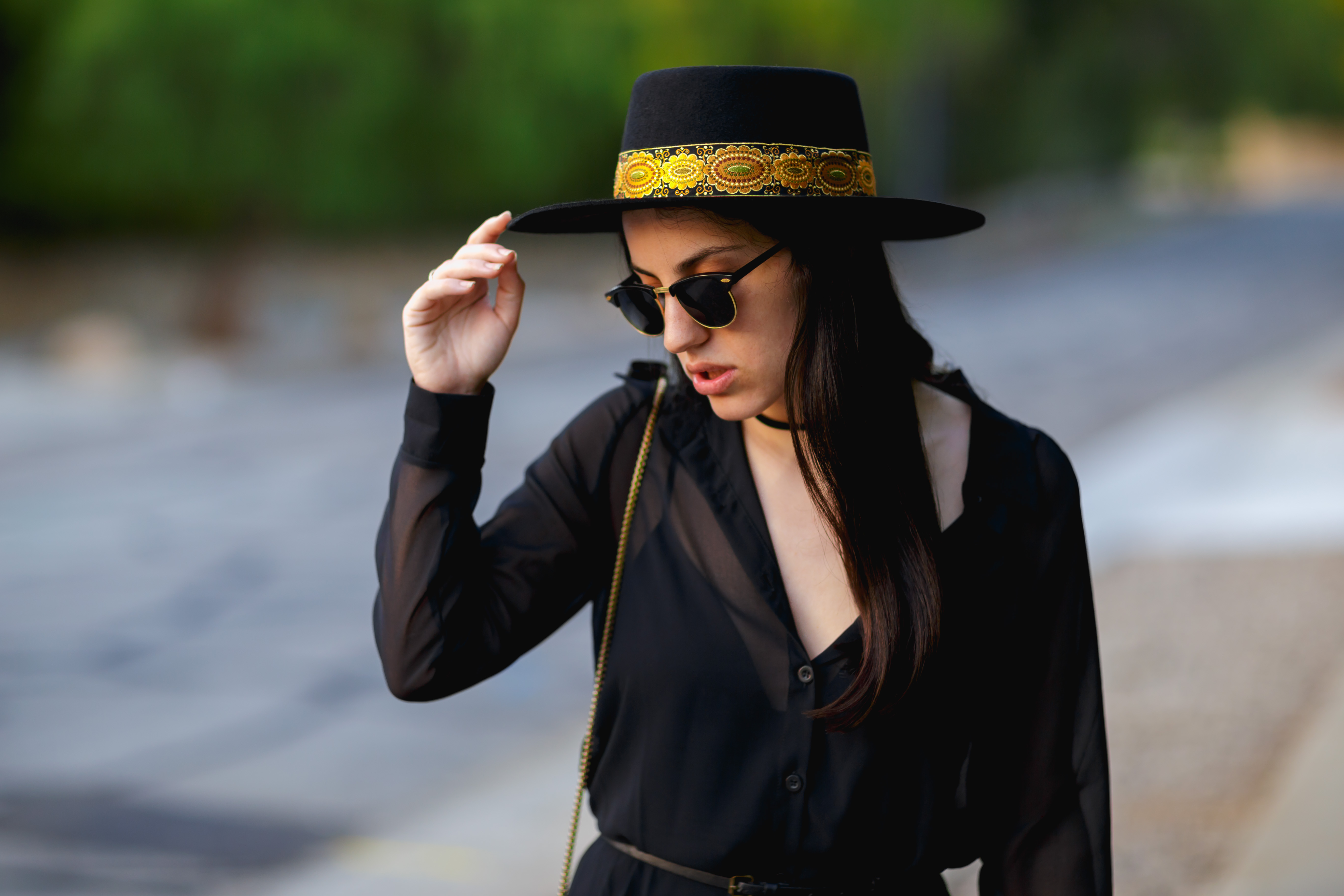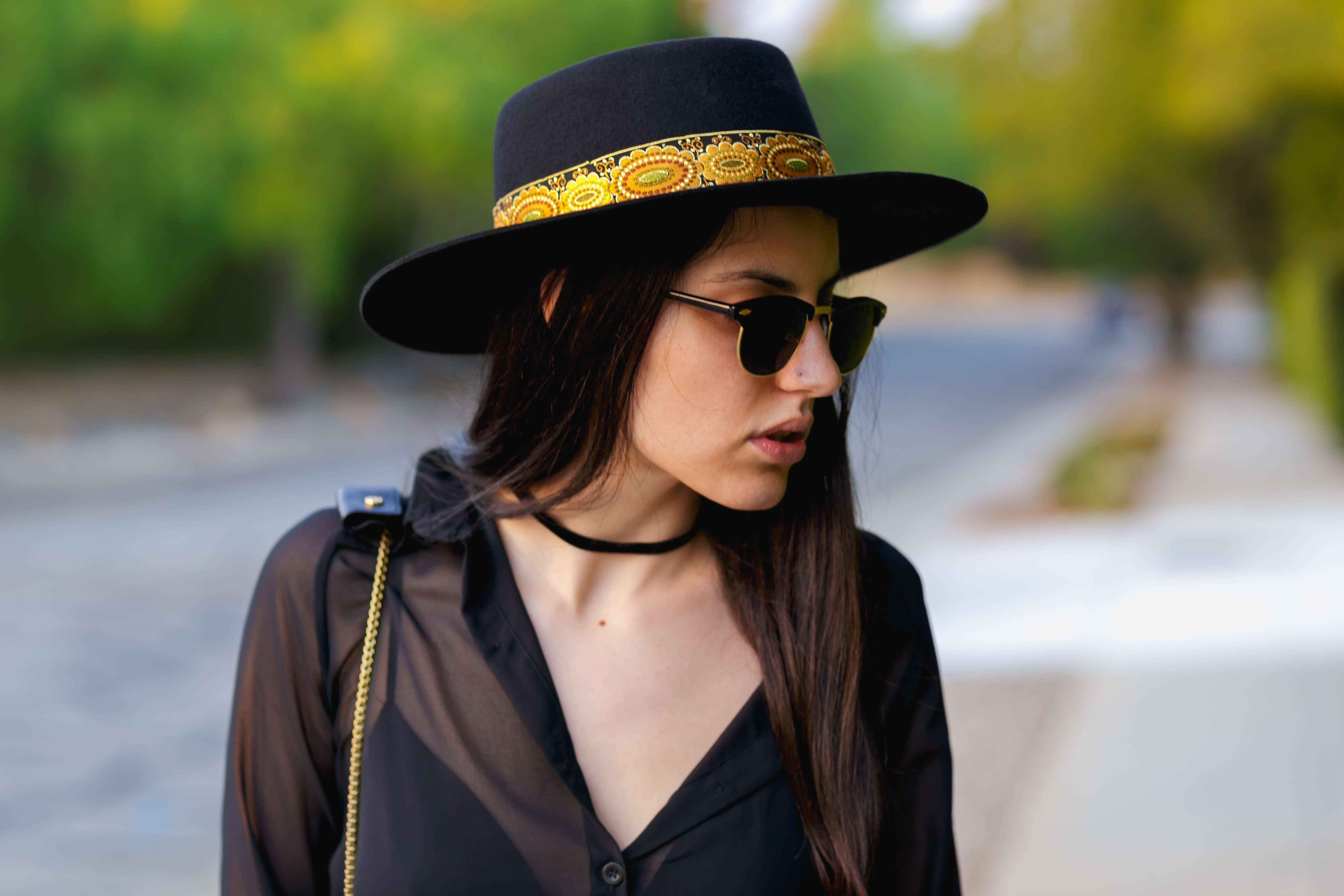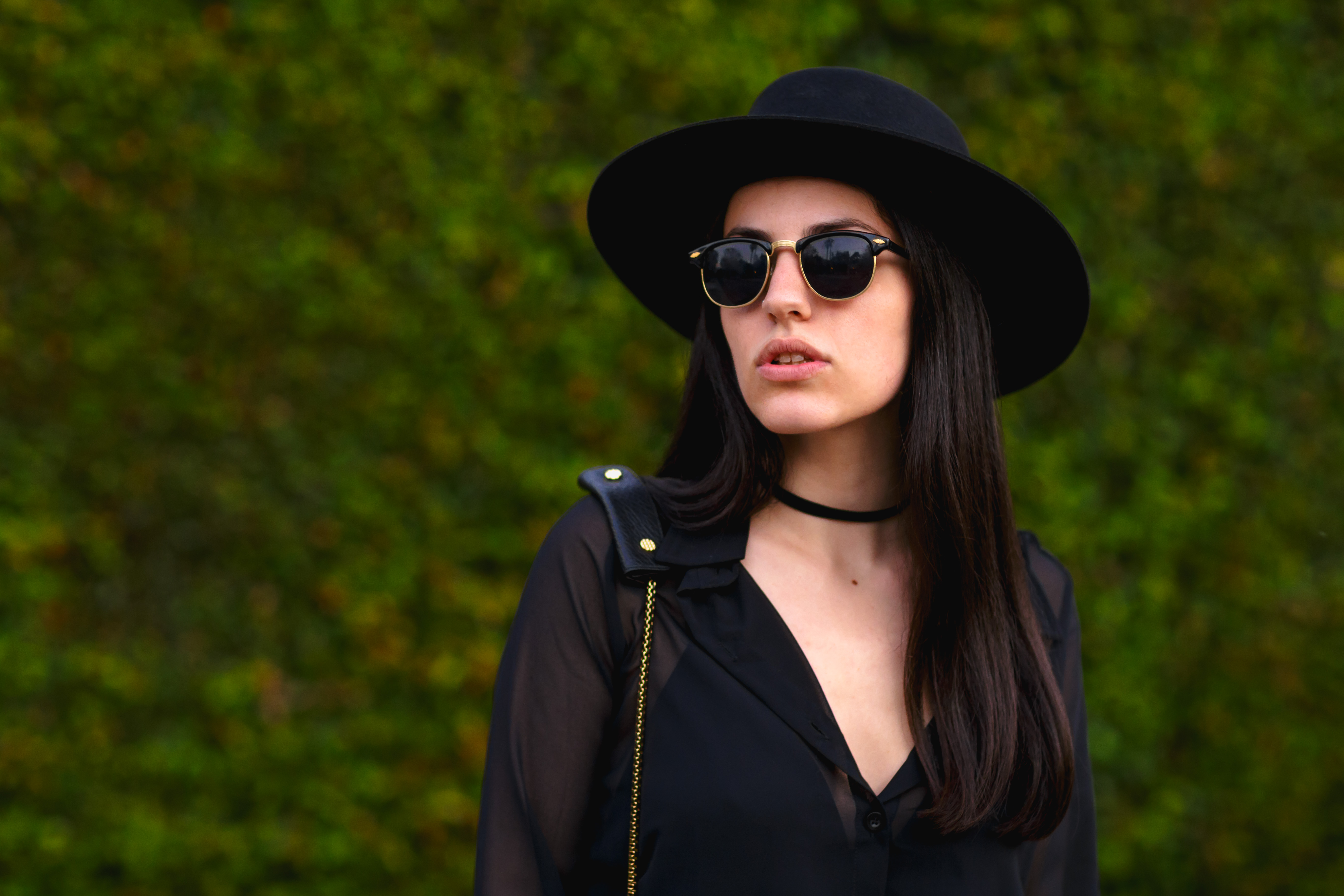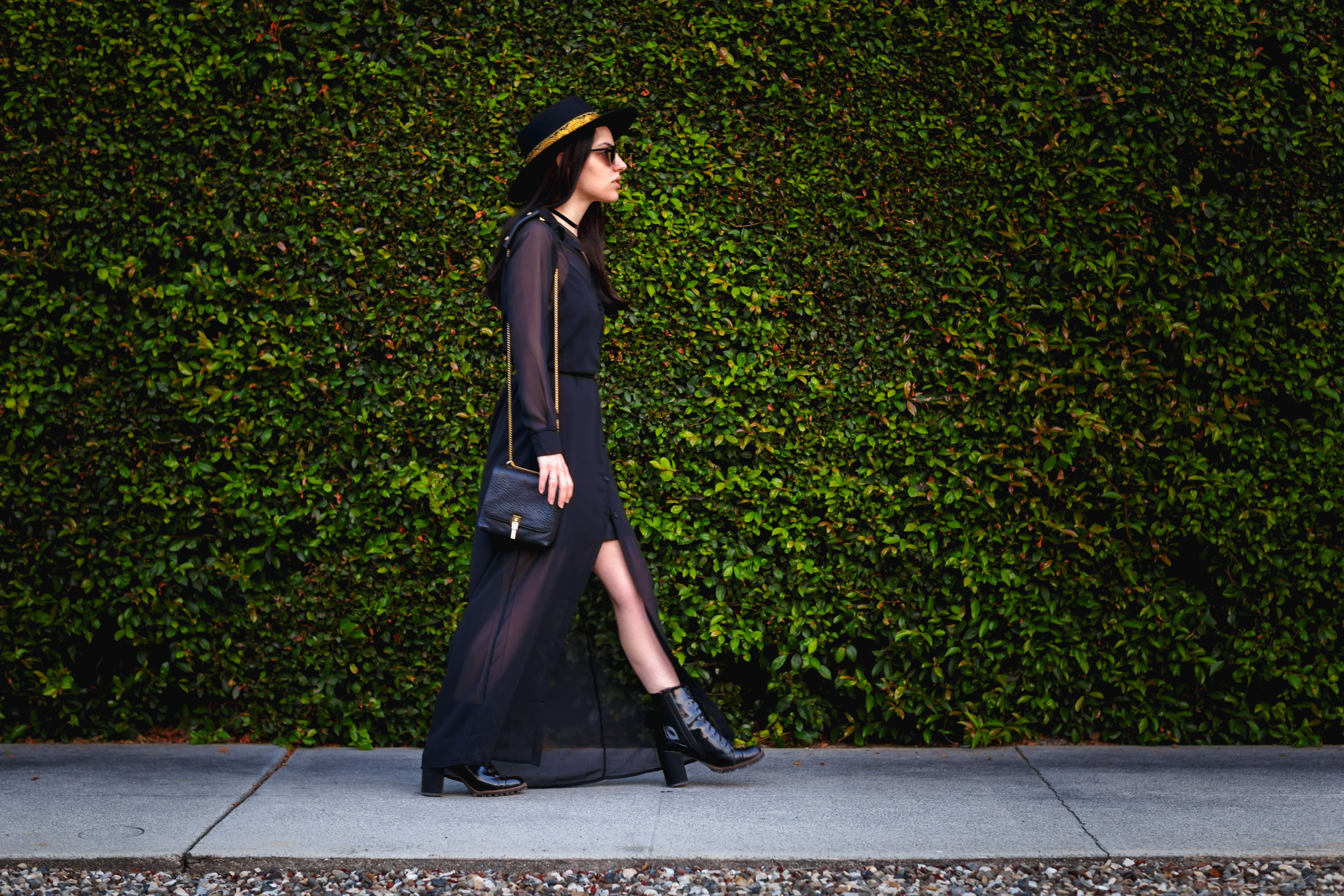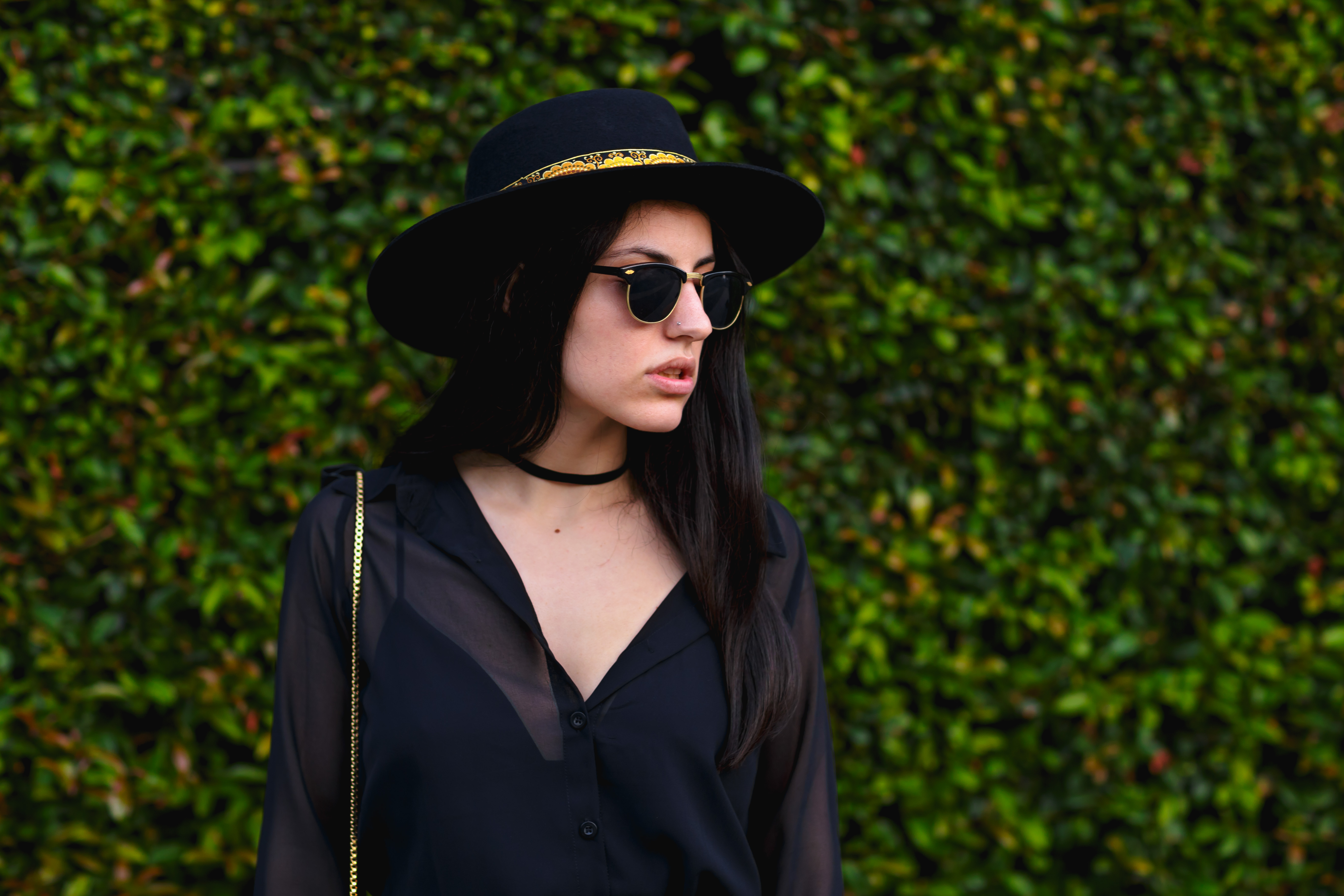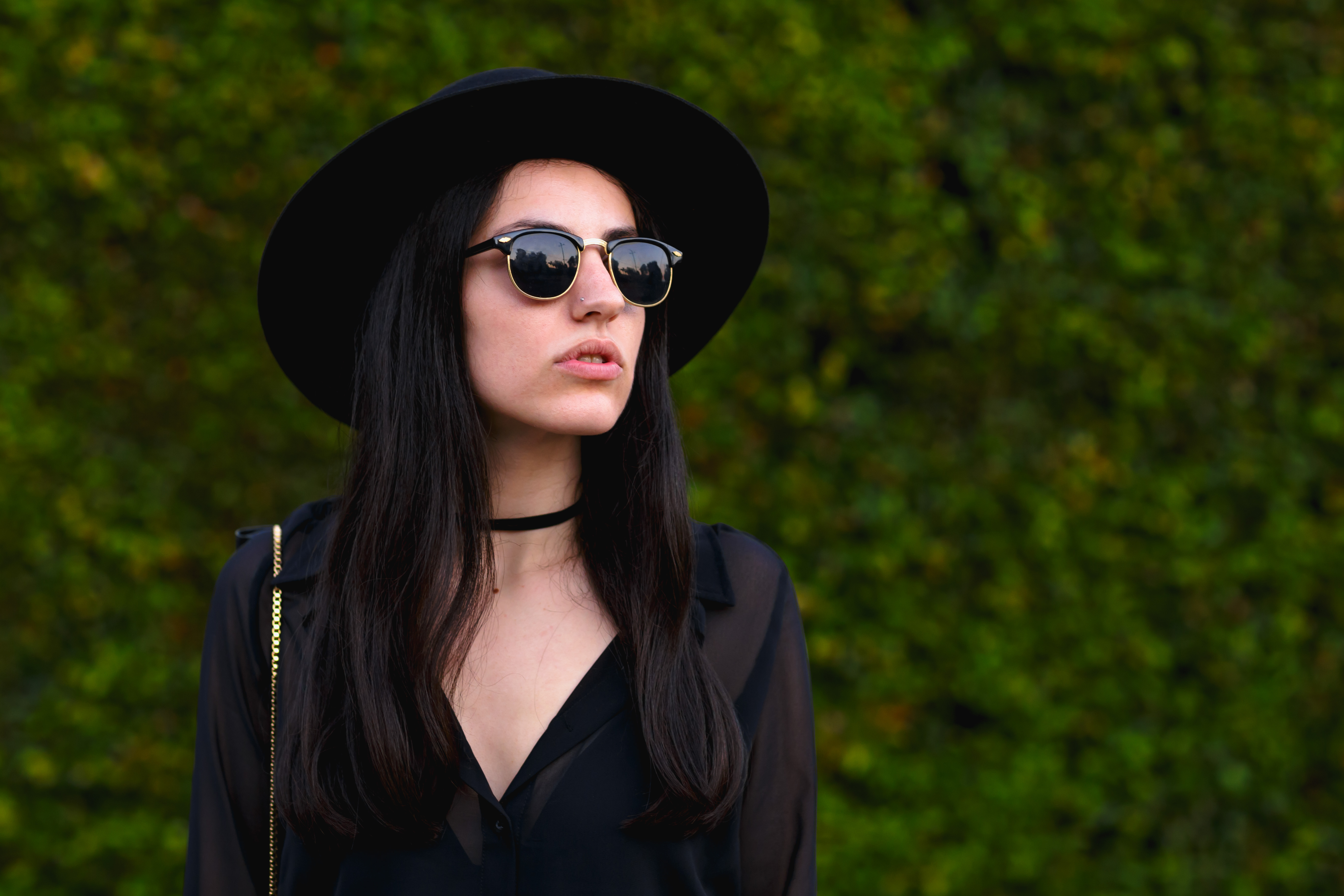 choker – Regal Rose
slip – Vintage
hat – Lack of Color
sunglasses – Urban Outfitters
belt – Vintage
boots – Vintage
Directed and Styled by Danielle Gold
Photos shot by Cory Cullington