This fall season is all about cozy textures. When I saw this beautiful 70s style suede button up skirt I knew it would be perfect for endless outfits this season. If you know me you know I'm a total sucker for velvet, so I fell completely in love when I saw they also had a velvet romper. Though rompers are usually more of a summer piece, the baggy fit and thick velvet material of this one makes for a perfect layering piece. Though the shop does feature a few items that aren't black, it is their specialty shade, as they have one of the best collections of black clothing I've ever seen.
In my first look I decided to pair the suede skirt with my new fuzzy top with horizontal cage detailing. I thought the horizontal design on the chest and arms would look really good with the vertical line of the buttons going down the skirt. With an all black outfit its really easy to throw on almost anything with it and go out the door. For me this was my go to tortoise print shades, though they really look like more of a leopard print from far away.
The next look features one of my favorite velvet items. The baggy fit of the romper makes it feel like a dress, and it can be worn under almost any sweater or jacket to be dressed up or down. Like I said earlier, rompers are more of a summer piece, but it doesn't get that cold in California so I can just throw on some tights and it's still weather appropriate. I always like the paring of leather with velvet, and I felt the faux fur leopard studded arms really complimented the black as well.
Other outfit details, and direct links to the items, will be listed below each look. Also please let me know in the comments below if you like this style of a double outfit post. I'm wanting to do more like this and would love your feedback!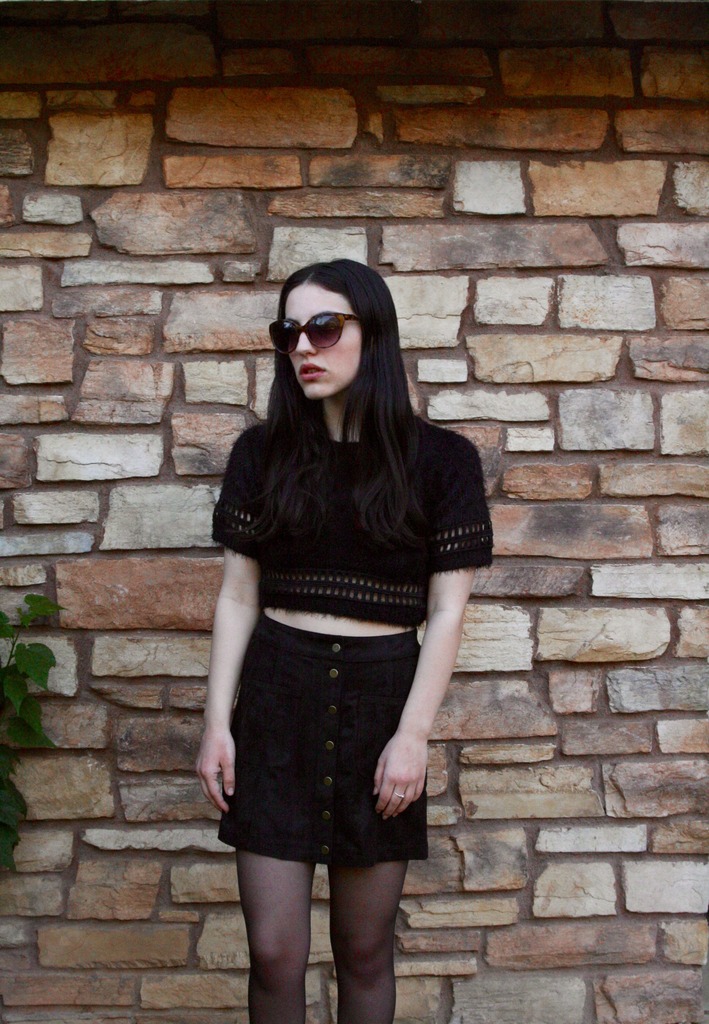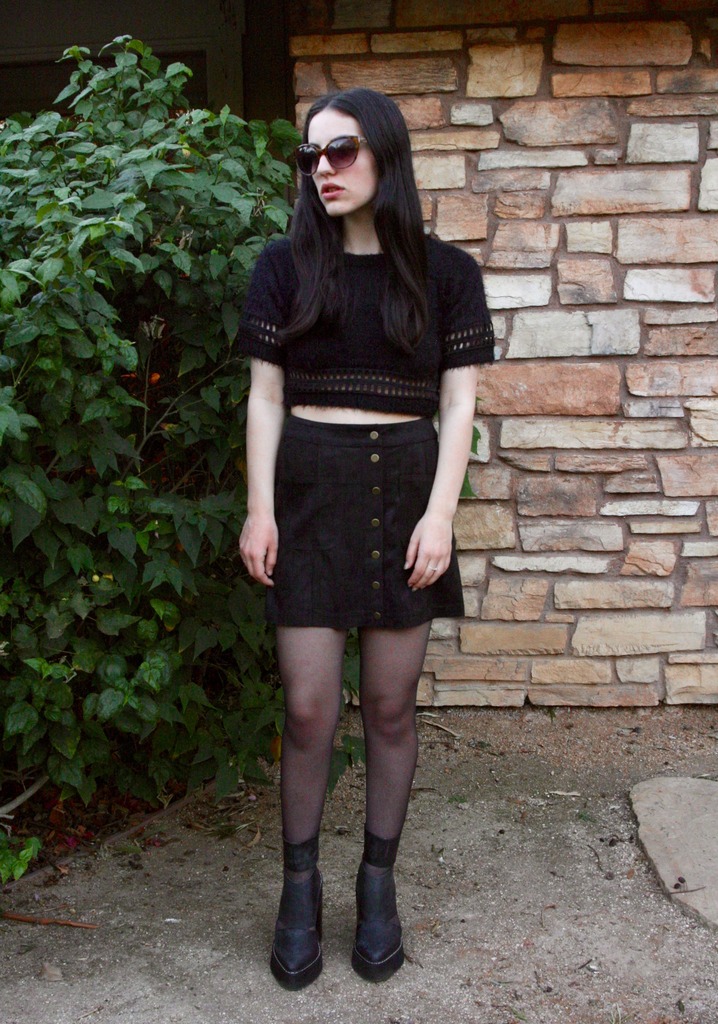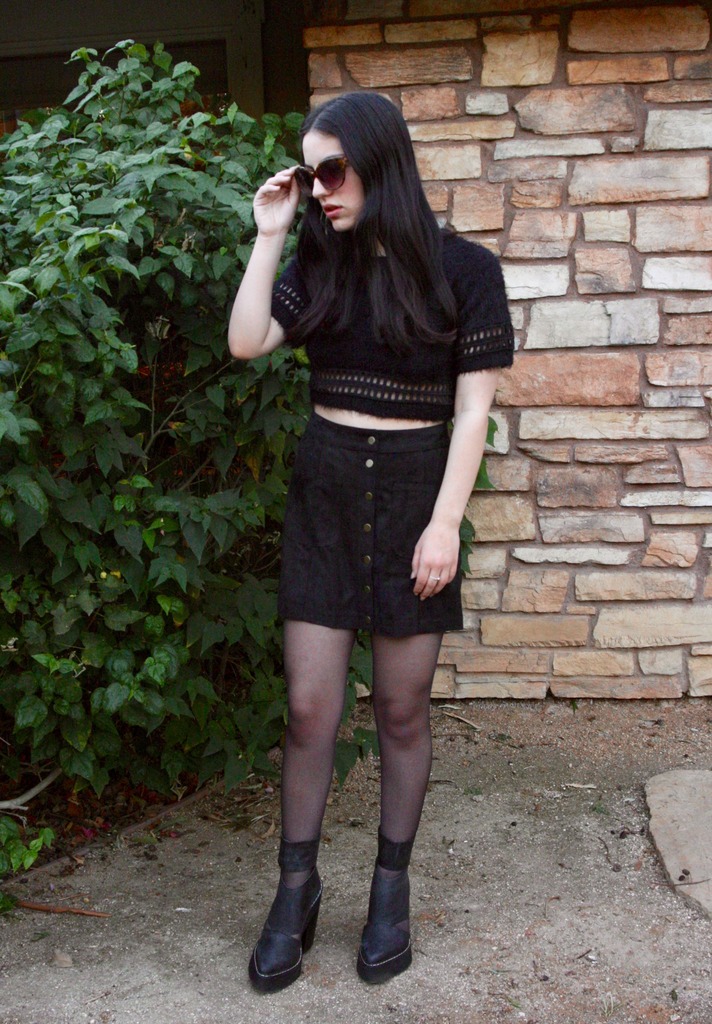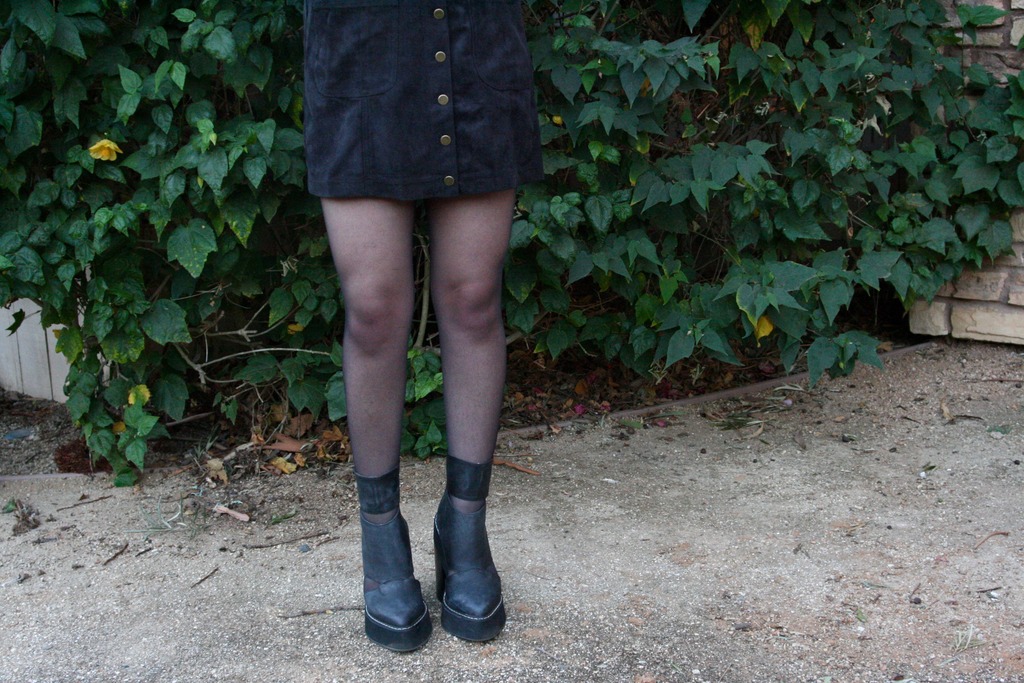 skirt – Blak Label Clothing
sunglasses – Free People
top – For Love and Lemons
shoes – Jeffrey Campbell
tights – American Apparel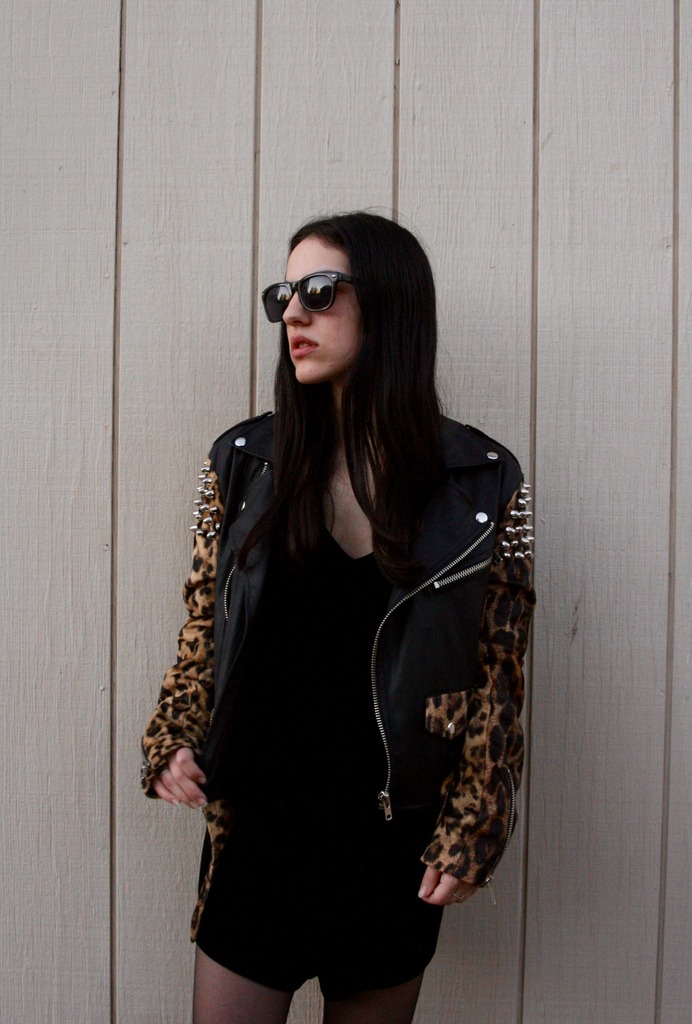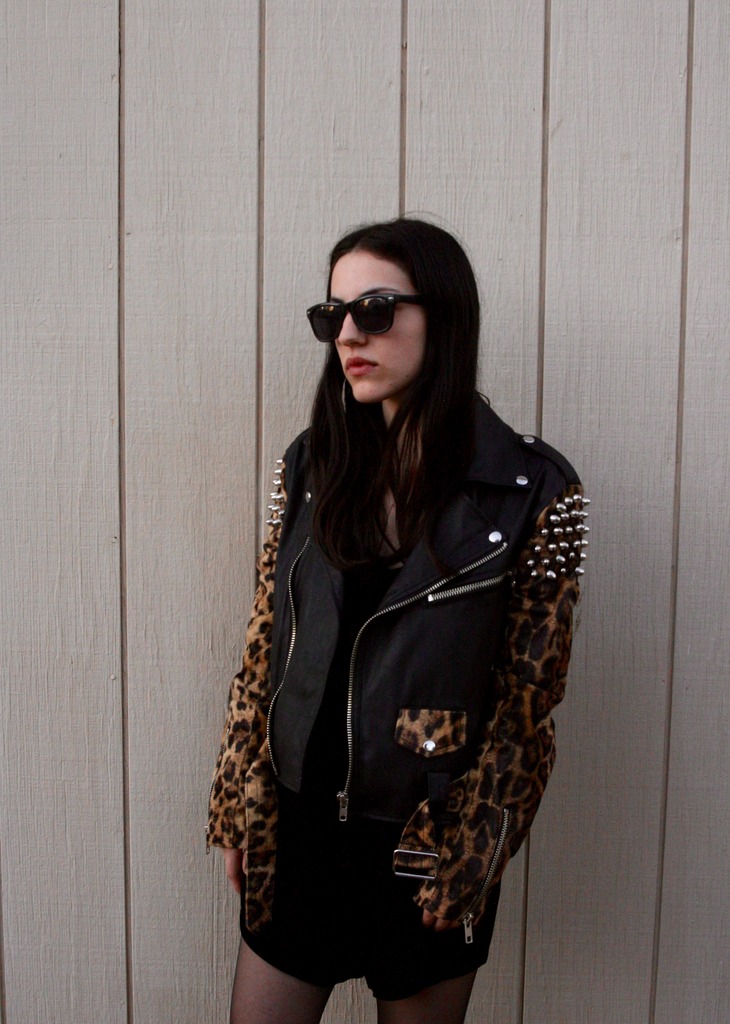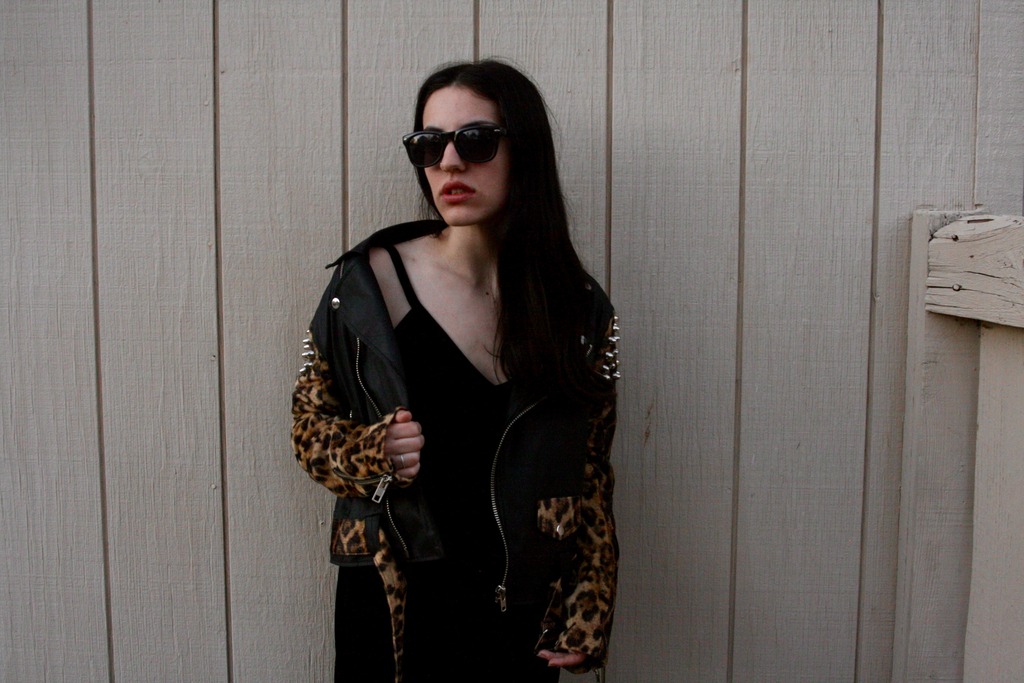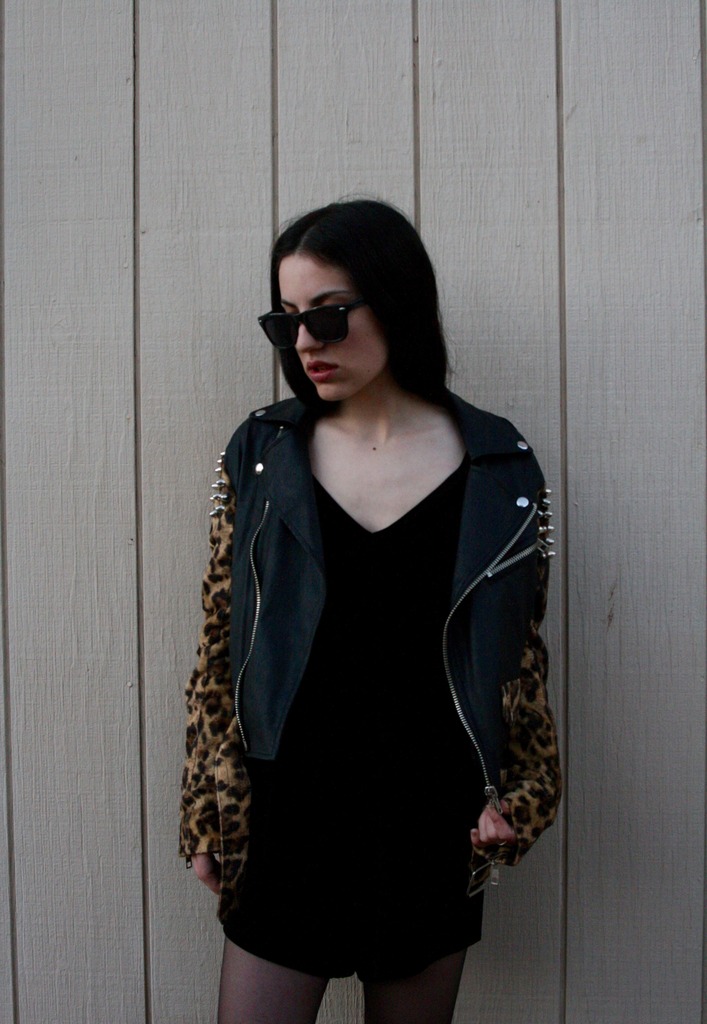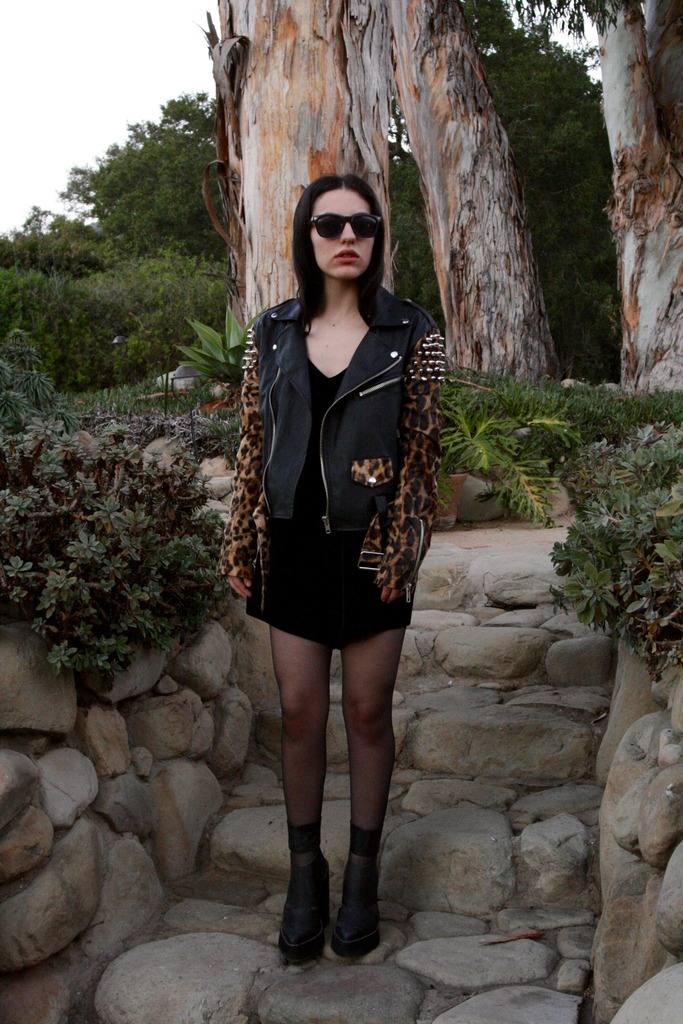 romper – Blak Label Clothing
sunglasses – Urban Outfitters
tights – American Apparel
jacket – UNIF
shoes – Jeffrey Campbell