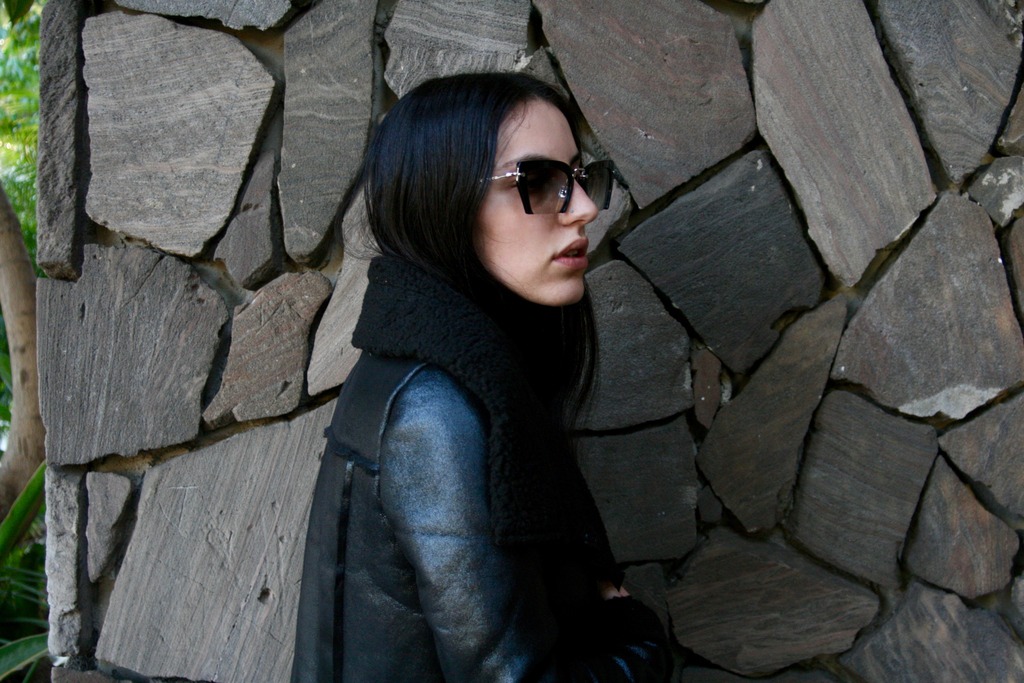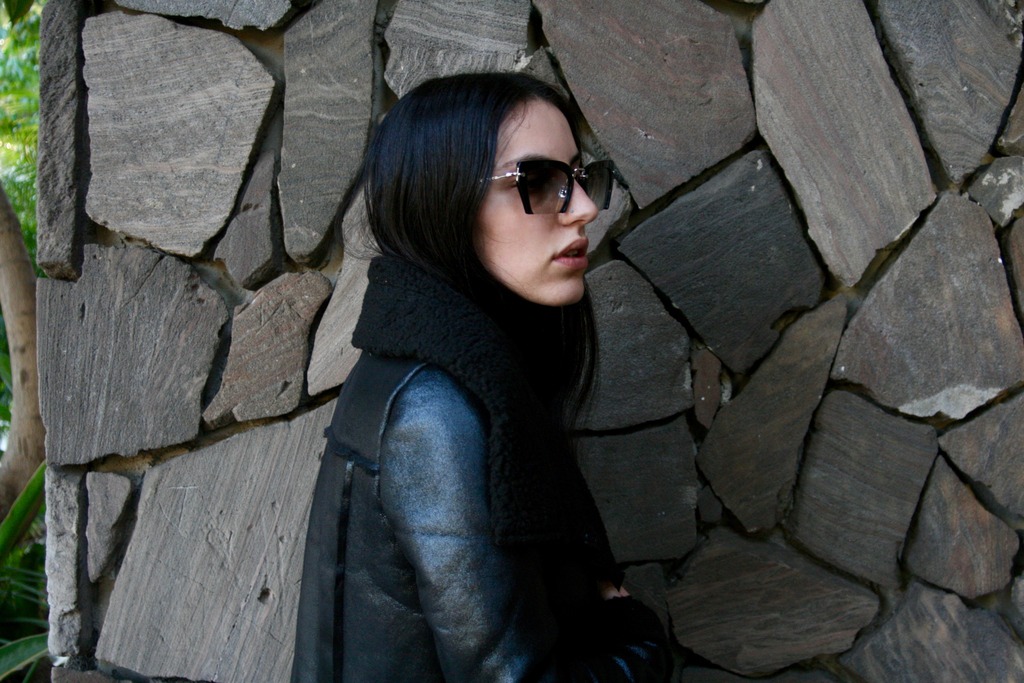 I'm always on the hunt for a good quality pair of sunglasses. Though its hard to find ones I don't see on anyone else, without buying straight from the designers. This is why I was so happy to find Fashion Eyewear. I was very impressed with my designer sunglasses from them, and I have worn them quite often so I can give a proper review. The reason why I personally choose to invest in designer sunglasses, aside from very important fashion reasons, is that I have very sensitive eyes. I find that most cheap sunglasses you can only wear for a few hours until your vision can become a bit distorted from the cheap glass. I'm sure if you follow me on any of my various social medias (Instagram – @thevelvetdress_ or Twitter) you have see me wearing both of these sunnies already, but I wanted to give them a full month of wear before doing a review.
The Dior so real's are definitely an investment piece but I would say they are 100% worth it. They are such a comfortable, lightweight and durable design; which are three things that are very essential in a pair of sunglasses. They are also very stylish, the little top mirrors and the black frames are perfect. The so reals come in a variety of designs, hardware and color options but I really wanted the black frames. The other pair of sunglasses I got from them are the beautiful cut-off cateye Miu Mius. This design is just such a statement piece, I wouldn't wear them every day, but the second I put them on I get a lot of compliments. They look like such a delicate design but are actually quite sturdy. Miu miu is known for their beautiful sleek designs and quality craftsmanship; and I can say that this pair truly lives up to that reputation. Both pairs of sunnies have a very dainty look though they are both very durable. I have just gone thru a move and they both came out completely unscathed. Even while getting jostled around in their boxes they are both as sturdy as ever and don't have a scratch on them. This is partly due to the quality packaging/case they come in. Both pairs have a similar look in theory, but a very different aesthetic. The Diors are are much more a minimalist design as in they can go with anything and are classic for everyday wear. While the Miu Mius I picked are a very eccentric fun design with the cut off bottoms, these will attract attention and can not be dressed down nearly as easily as the Dior so reals.
Though if you didn't happen to fancy either of my pairs of sunglasses; you're in luck because Fashion Eyewear carries a variety of designers. They have so many pairs to choose from that there's no way that you won't fall in love with at least a few pairs, so go check them out. The benefit of buying from a place like Fashion Eyewear, is they have expert stylists that are available to answer any questions, as well as search and locate exact sunglasses that you want that you may not be able to find anywhere else. For example, I really wanted the Diors with the black frames, and I couldn't find them anywhere! So they ordered them directly from Dior special just for me. Though I have several looks wearing these sunnies I only decided to include one of each in this post; 4 outfits as well as a review felt like too much for one post. So those other looks will be coming a bit later. Outfit details, along with direct links to both pairs of sunnies, will be listed below each look.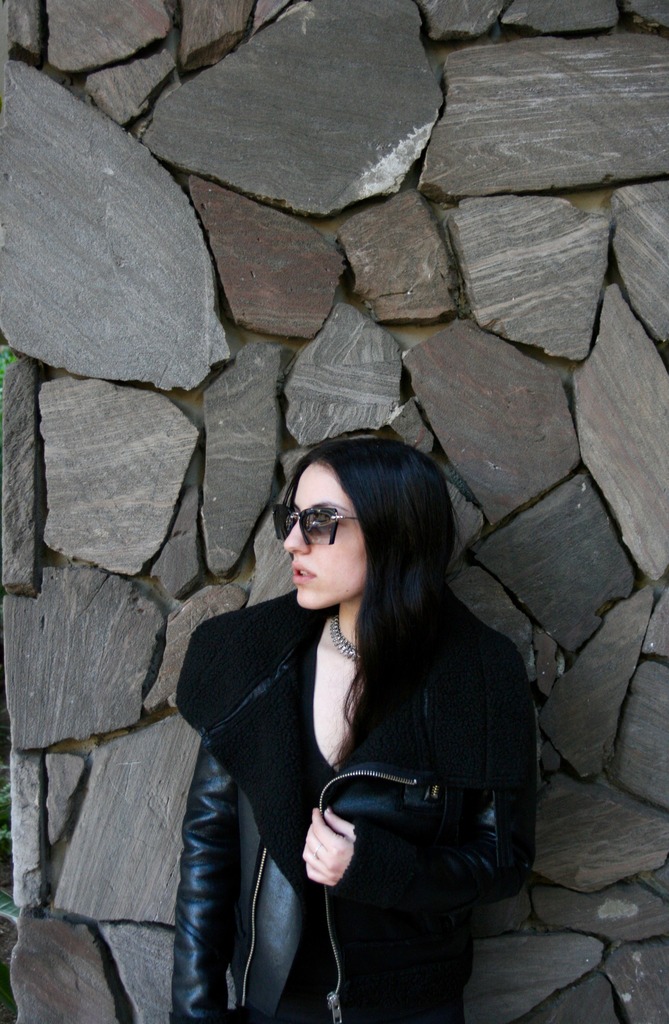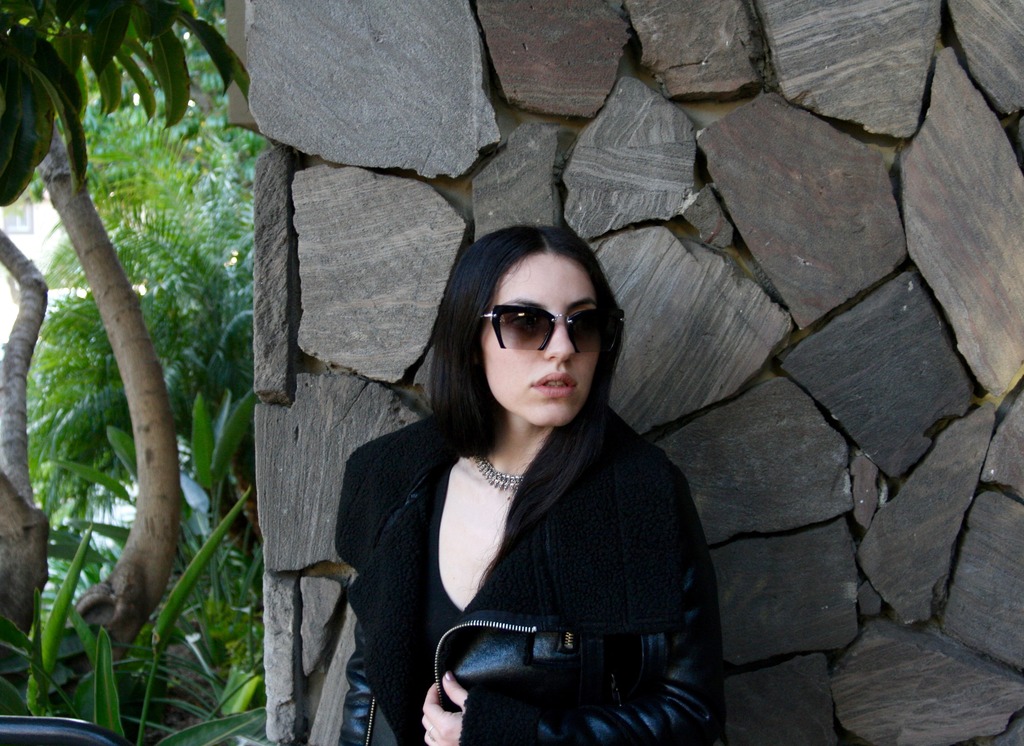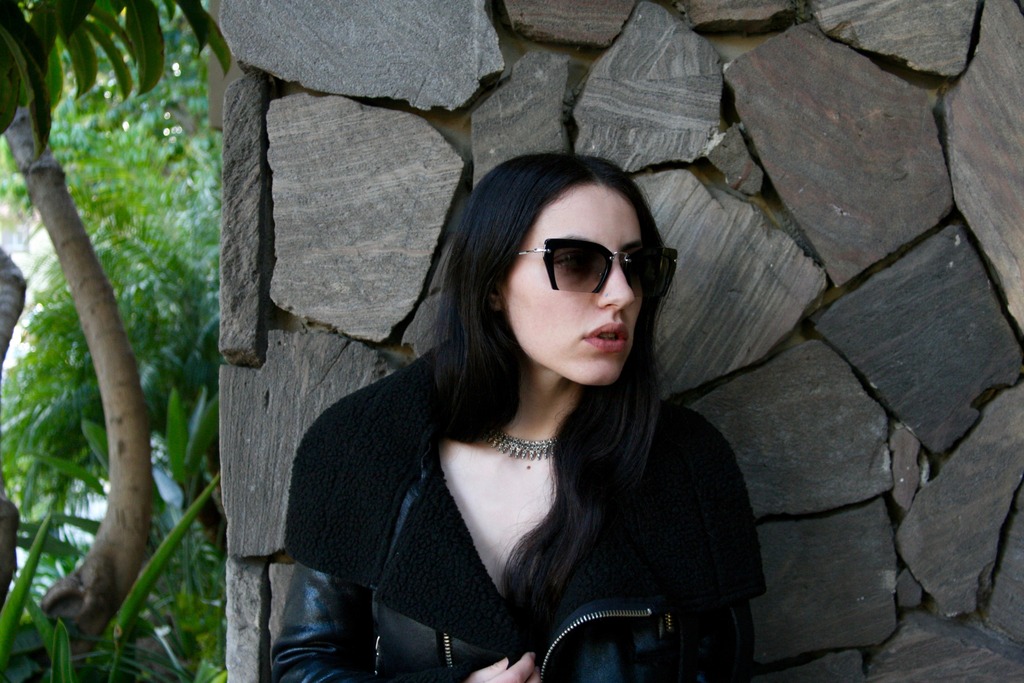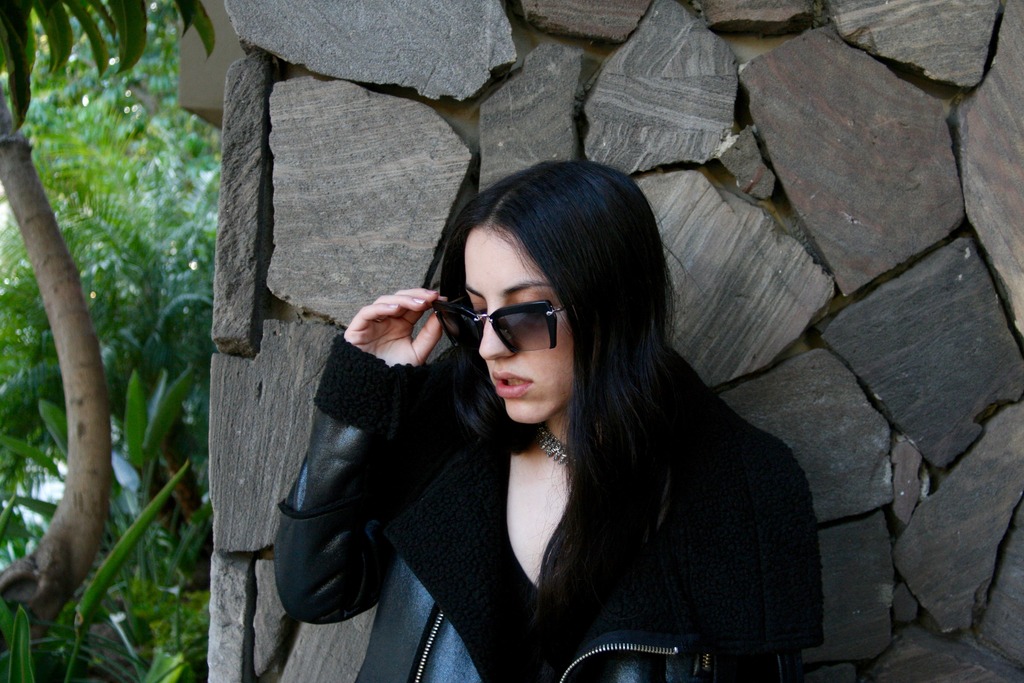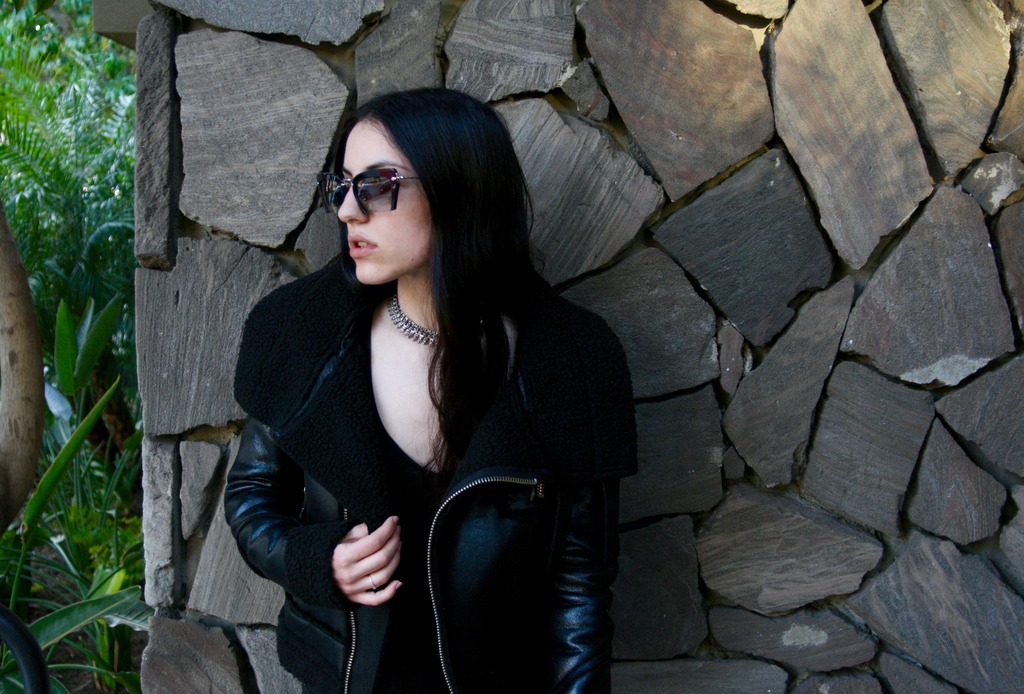 sunglasses –
Fashion Eyewear Miu Mius
jewelry – Vintage
coat – UNIF
top – American Apparel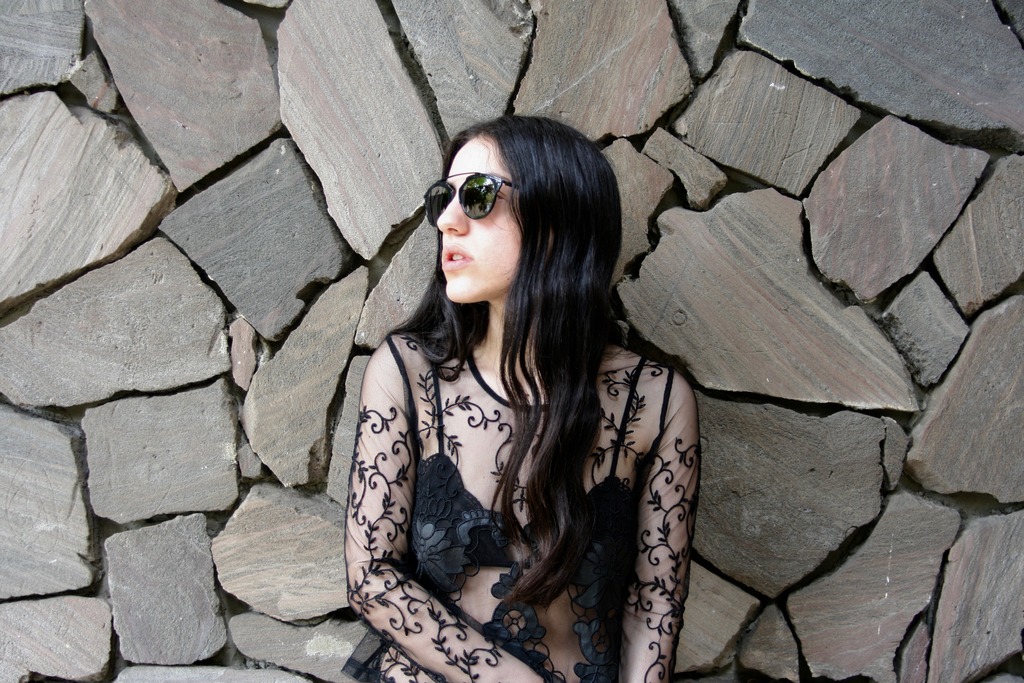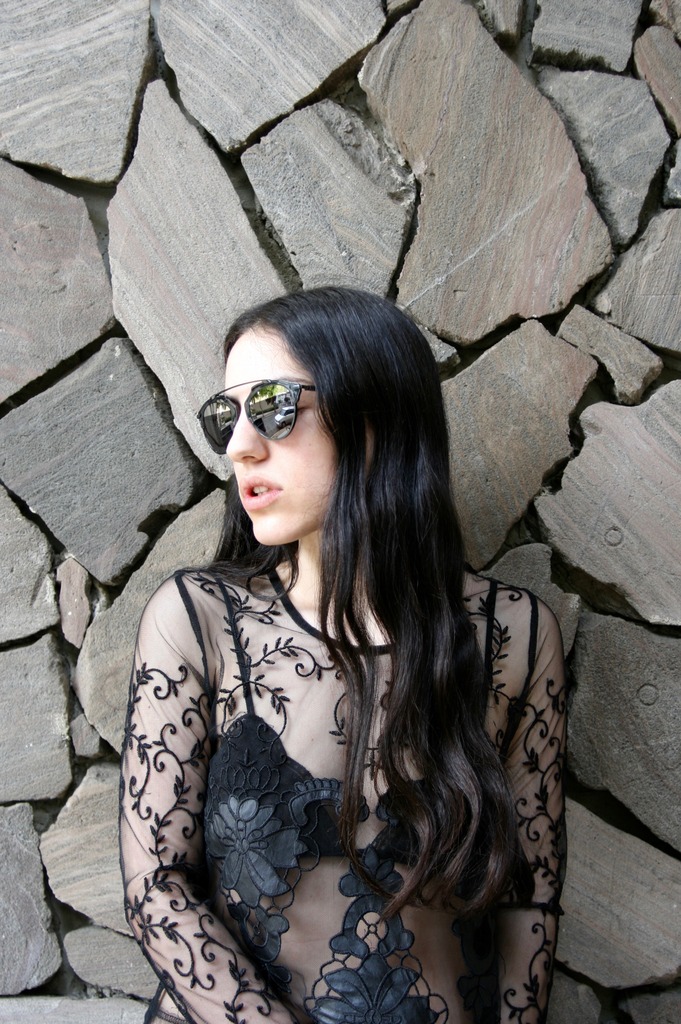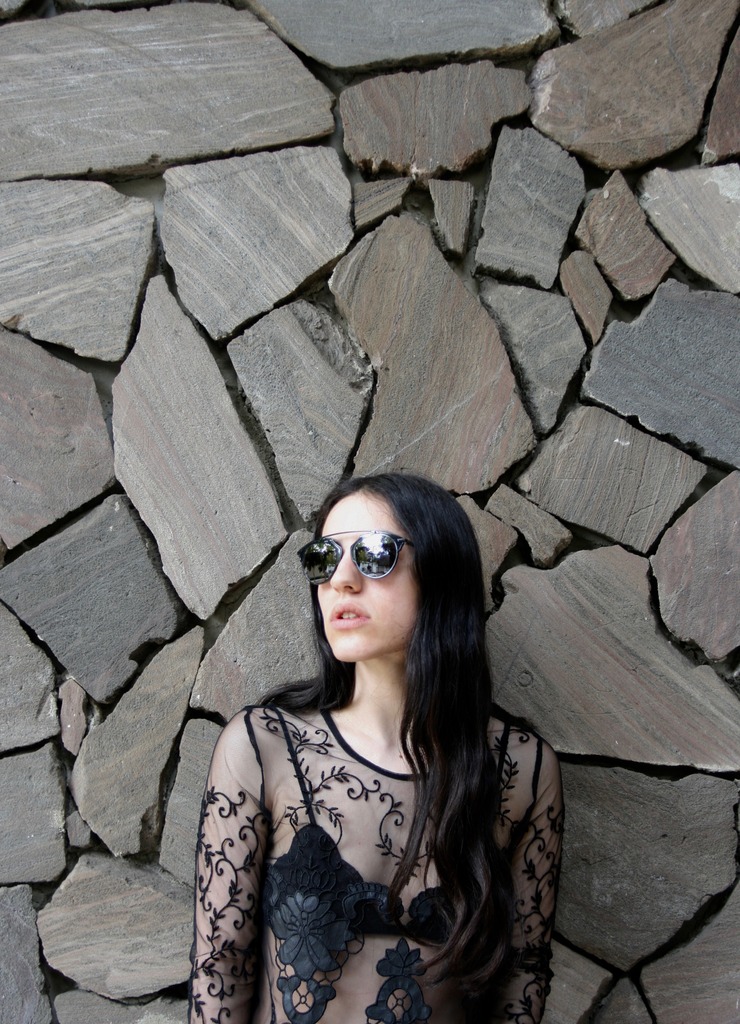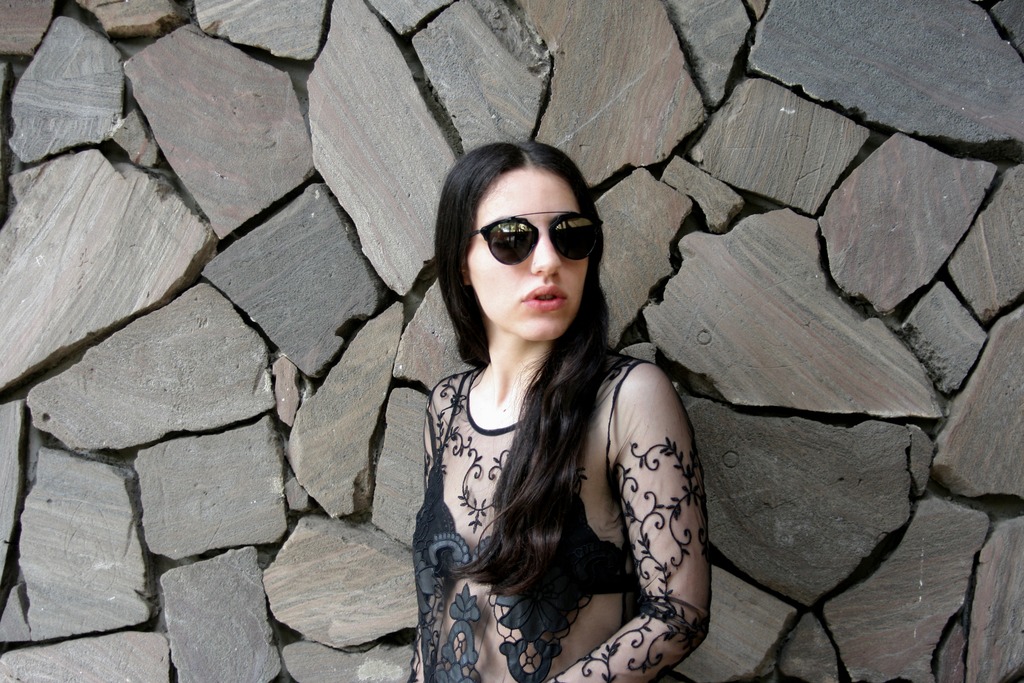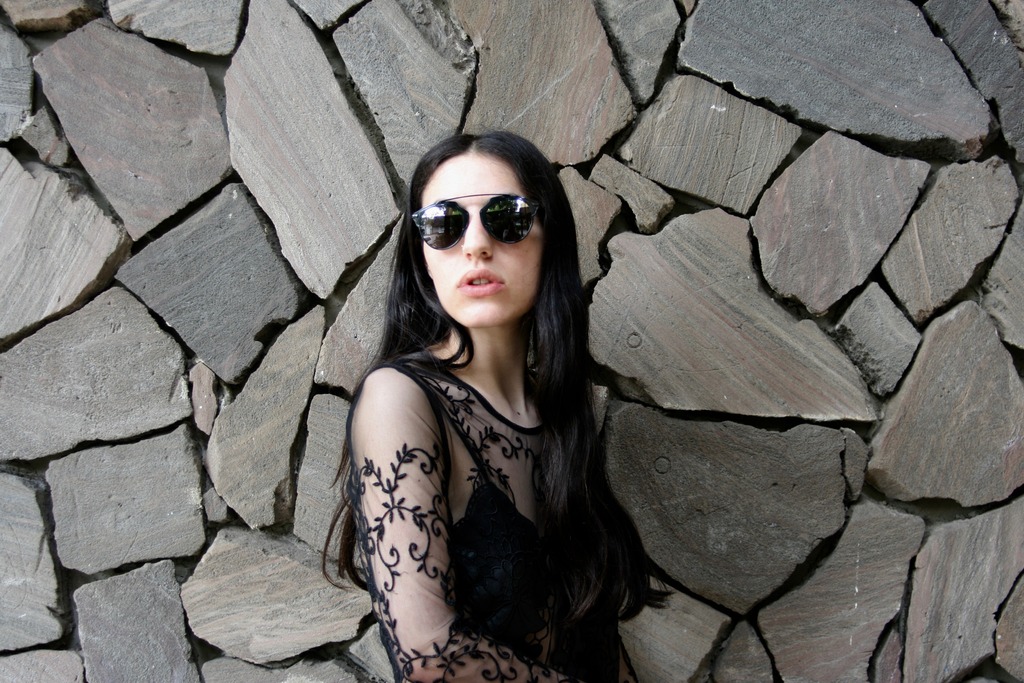 sunglasses-
Fashion Eyewear Diors
top – LF
bralette – Urban Outfitters
jewelry – Vintage