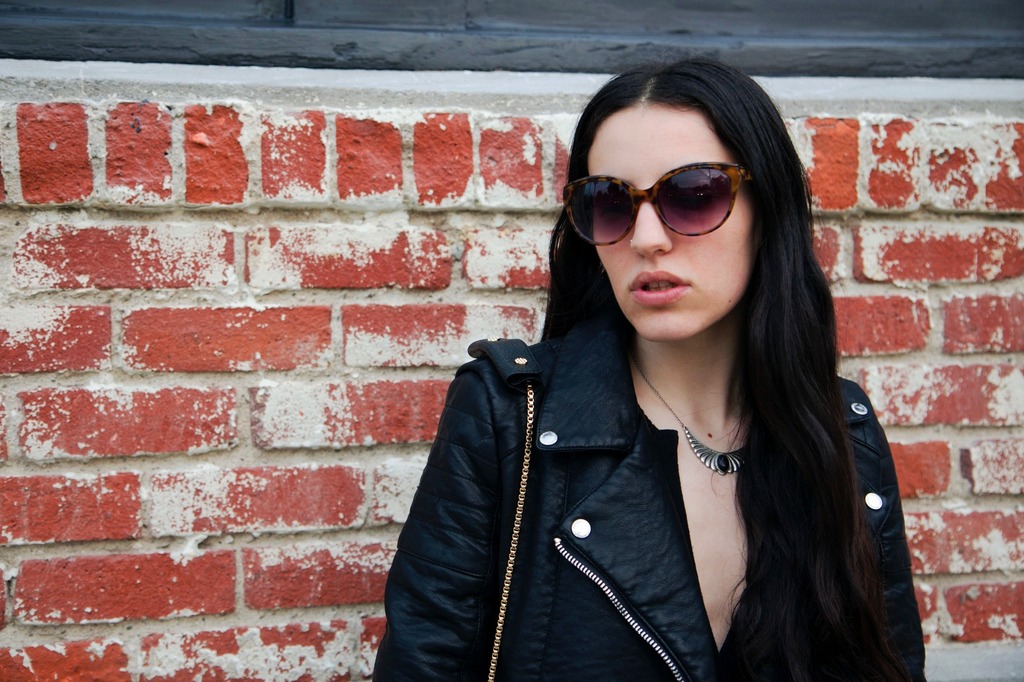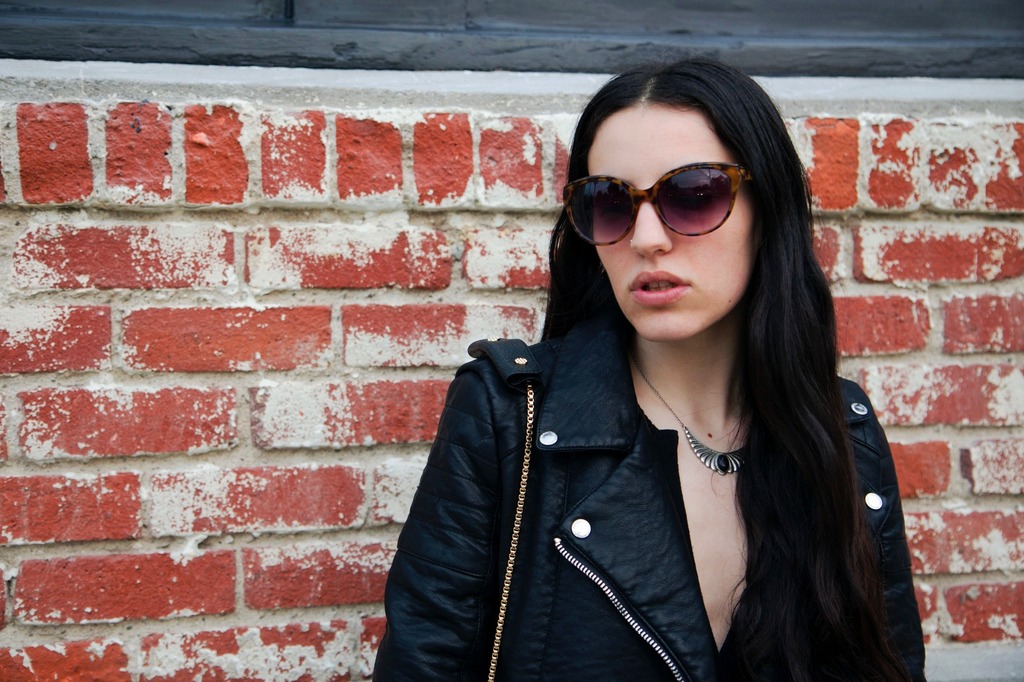 These outfits were shot in some June gloom weather, which was just perfect to style my new trench coats from Members Only. Usually styled only in winter, I wanted to show how these are a versatile piece that can be worn even in slightly warmer weather if styled appropriately. With both looks I wore a little cotton dress and leather boots, so my outfit underneath was very comfortable and my dress was very breathable. My outfit was very minimal in detail so that I could easily slip on the trench and transition from day to night. Though I should mention that when I shot these looks it was about mid 60s F, which is still quite cool weather to me.
The first trench has beautiful leather detail on the arms, though the base of the coat is a cozy wool blend. This gives the design a very casual look & makes it easy to style. This to me seems like the perfect travel day coat. One where you want to be comfortable but still stylish. The second coat is more of a true trench design. It is made of faux leather, which I love, and has a moto design & hardware details. The leather belt buckle at the waist really shows off the lovely silhouette of the thick leather. This coat is very thick and well-made and will keep you very warm. It is perfect for a evening look, which is why I decided to pair it with high heeled boots and my new favorite Elizabeth and James purse.
Members Only makes such good quality pieces, they really stay true to their reputation of classic and well made designs. I got my first members only piece back in high school and I wore that jacket everywhere. It was my go to leather jacket and I still have it and wear it to this day. I have always loved and supported this brand & I'm so happy to be featuring them on my blog. I have another look coming next week with this beautiful navy suede moto jacket that is also from them, and I will be reviewing it as well. Outfit details along with direct links to these 2 coats will be listed below. They are having a big sale right now as well!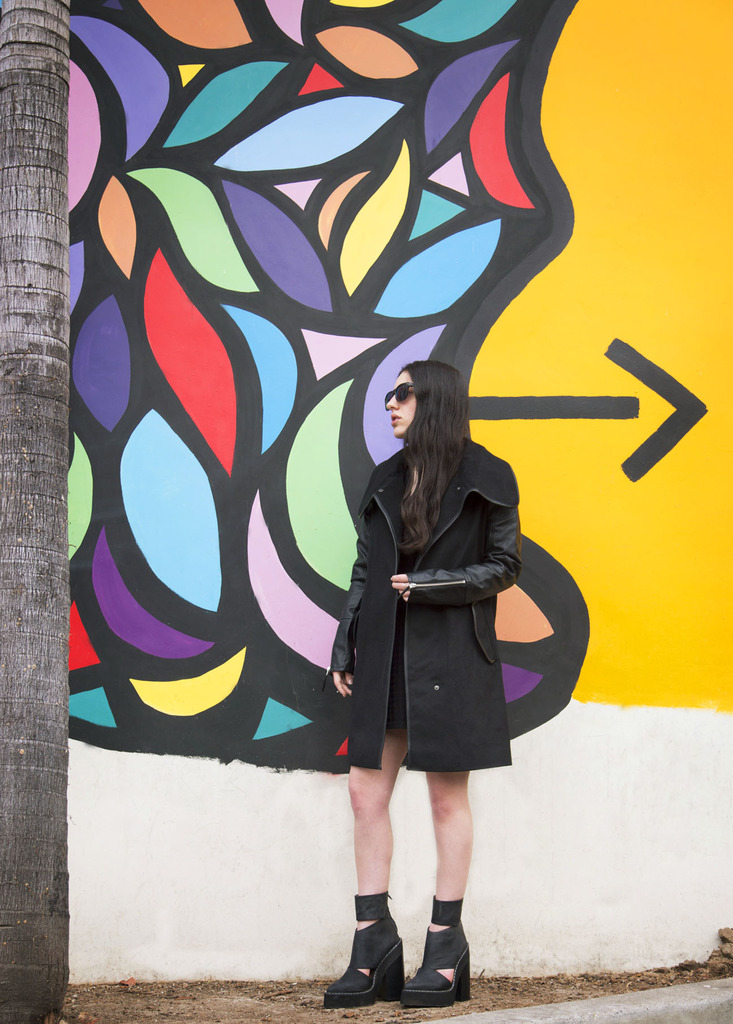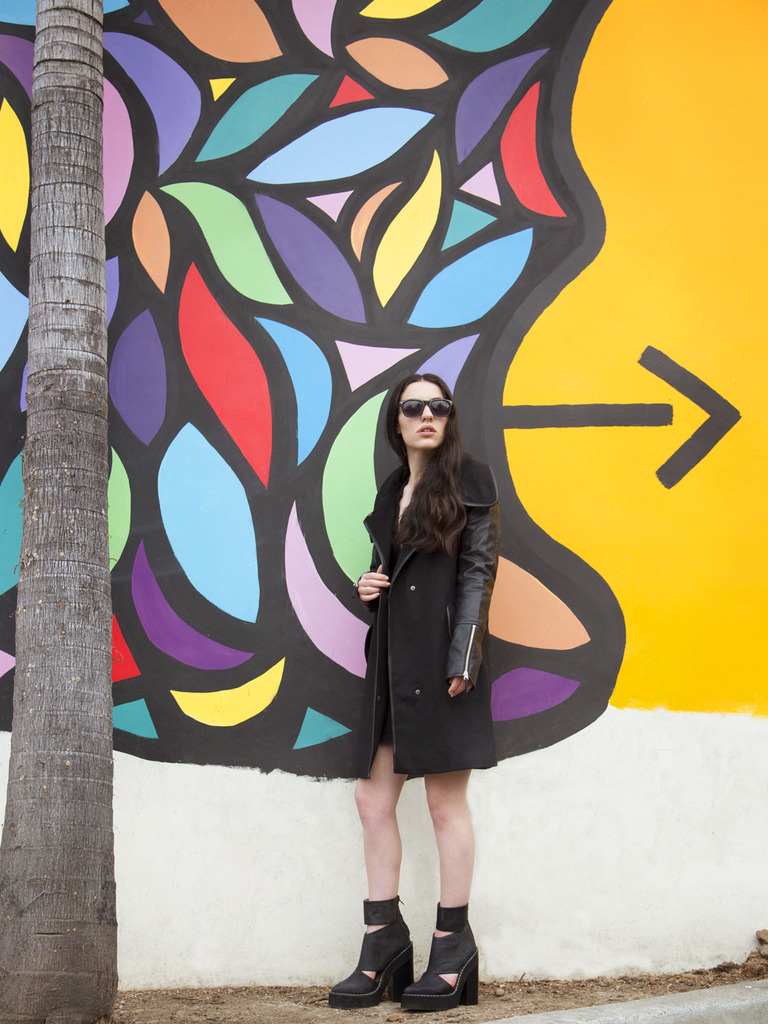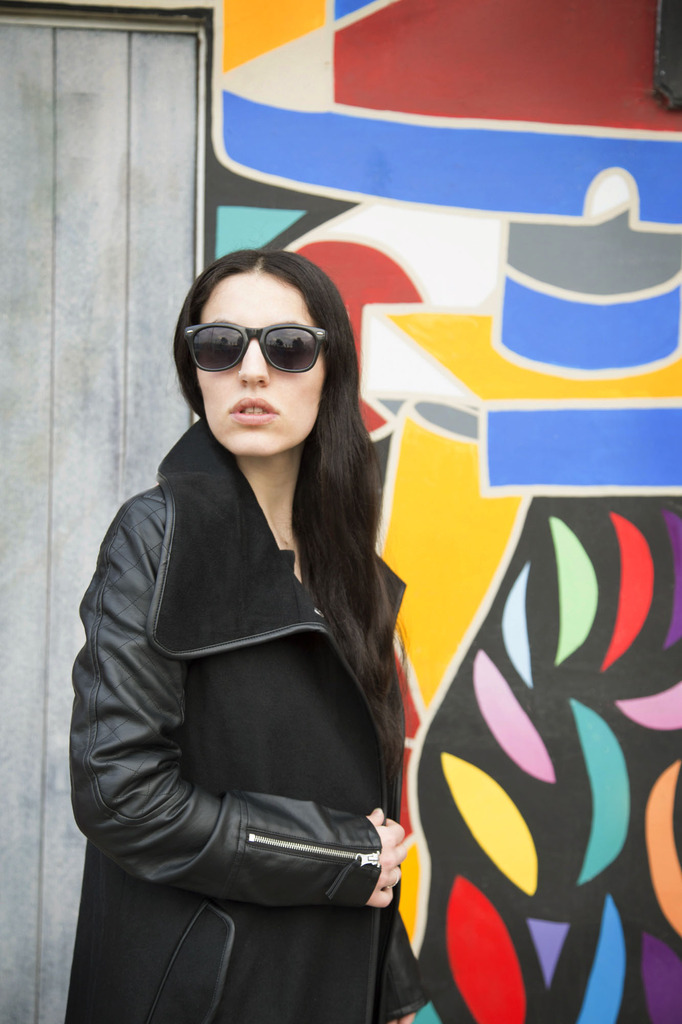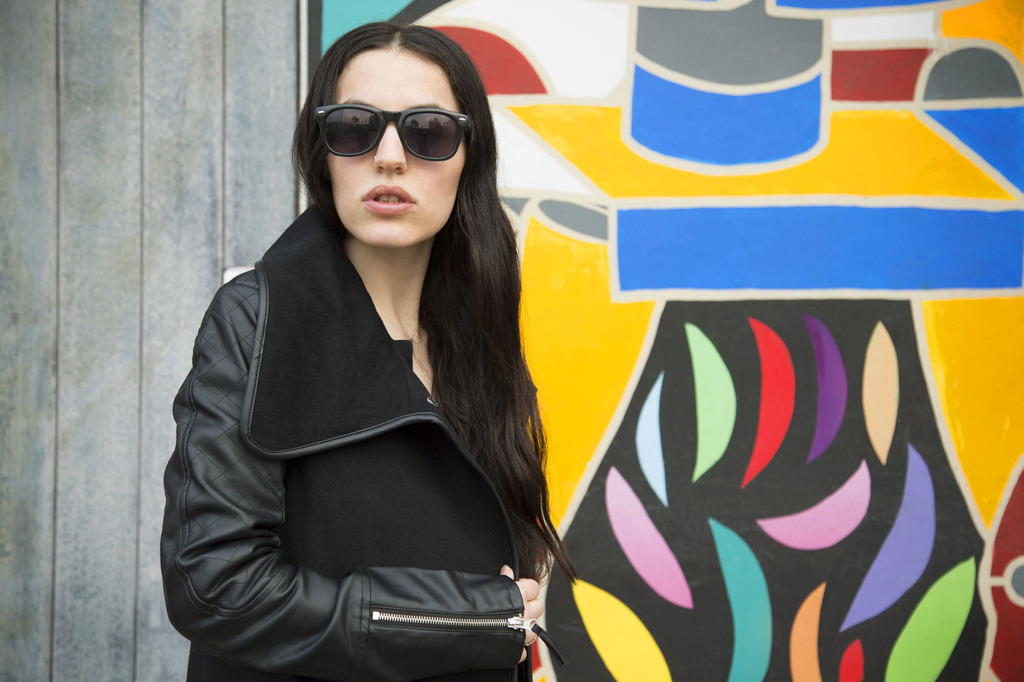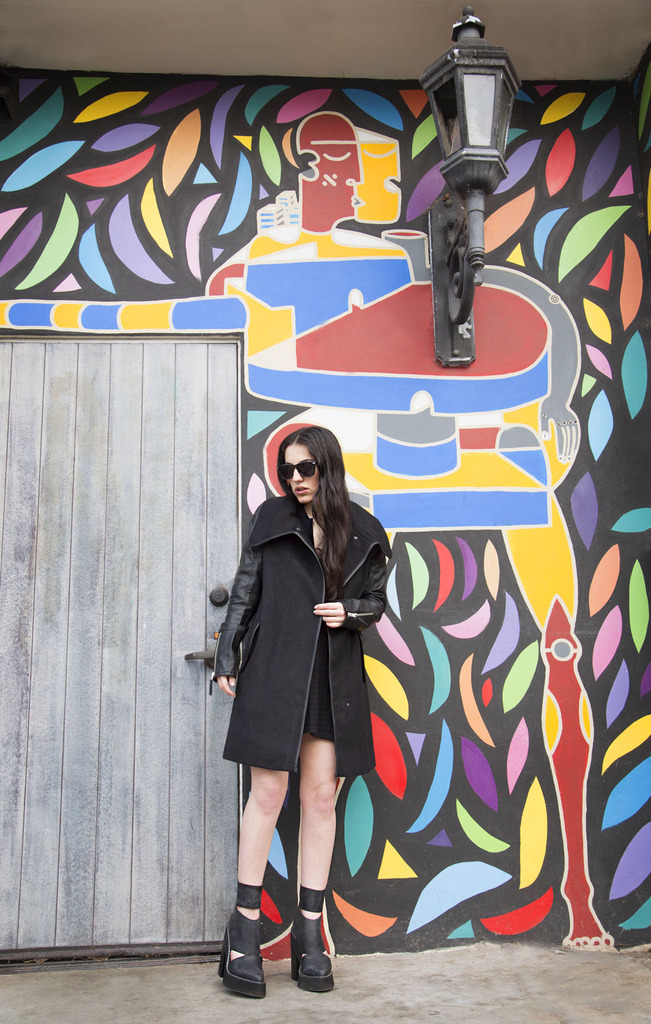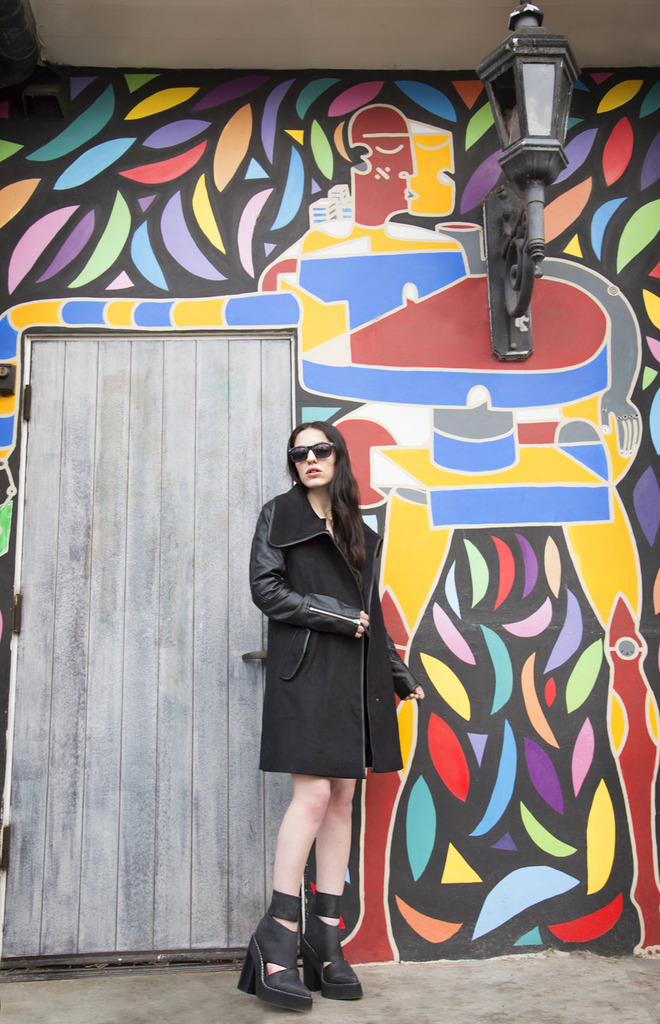 coat – Members Only
dress – American Apparel
sunglasses – Vintage
shoes – Jeffrey Campbell
jewelry – Vintage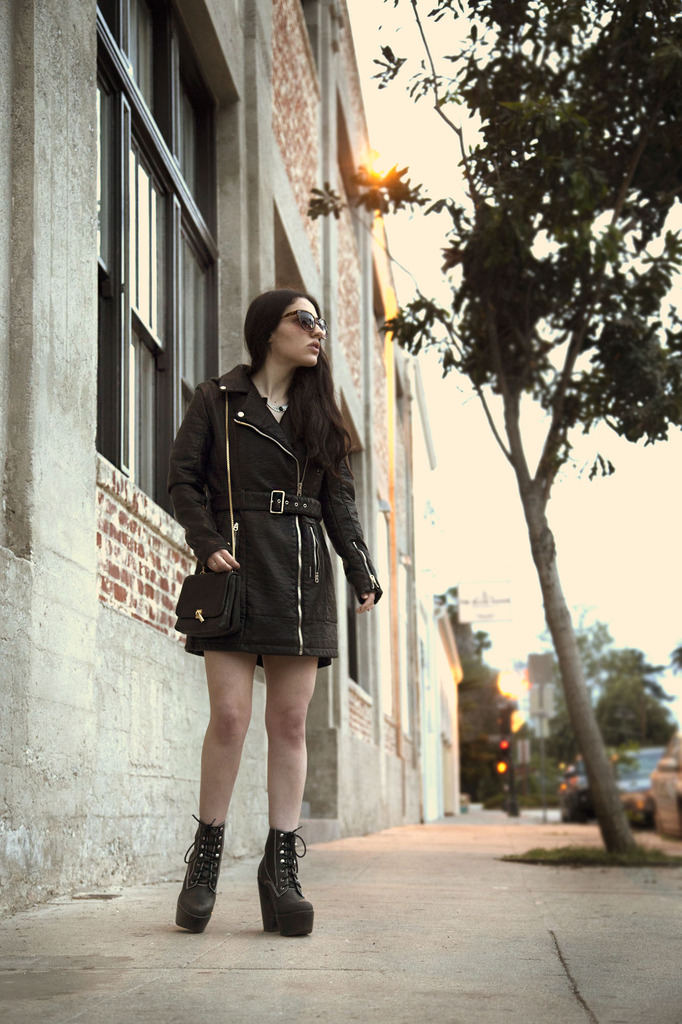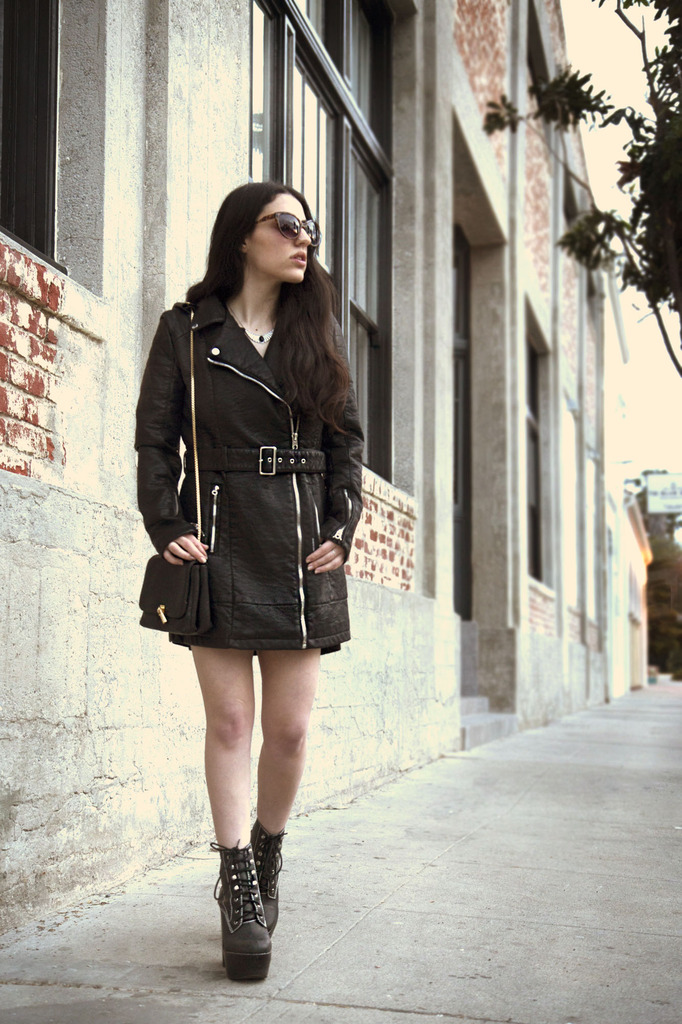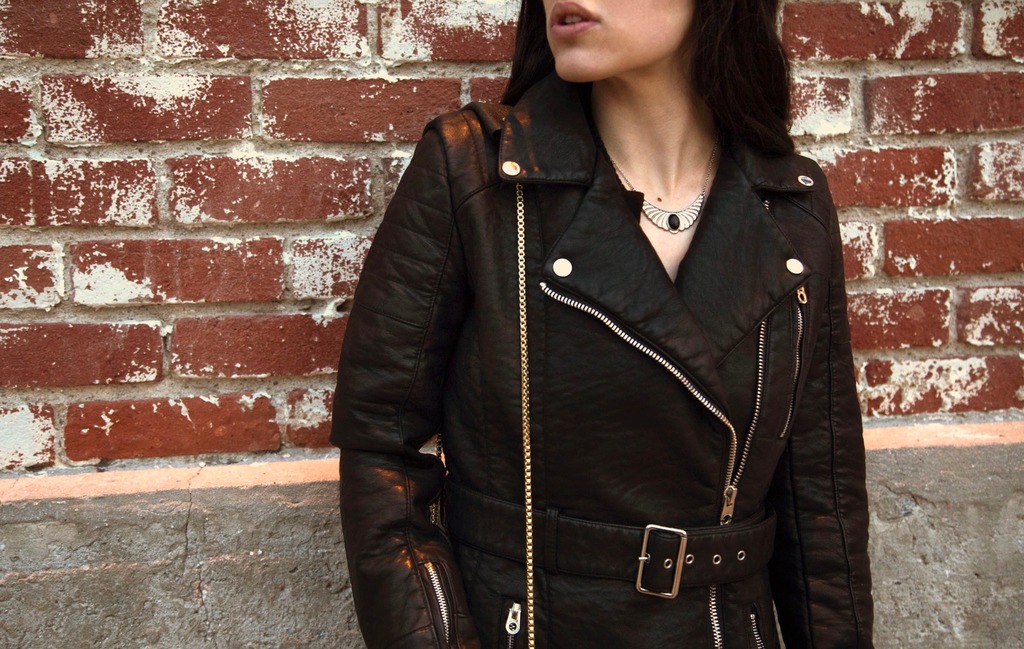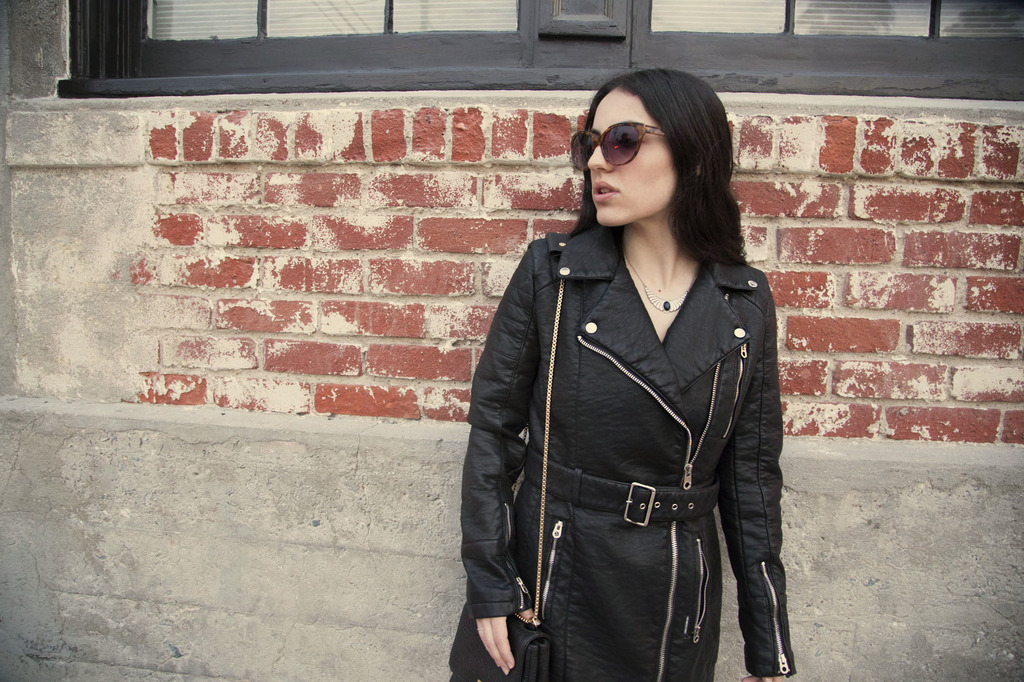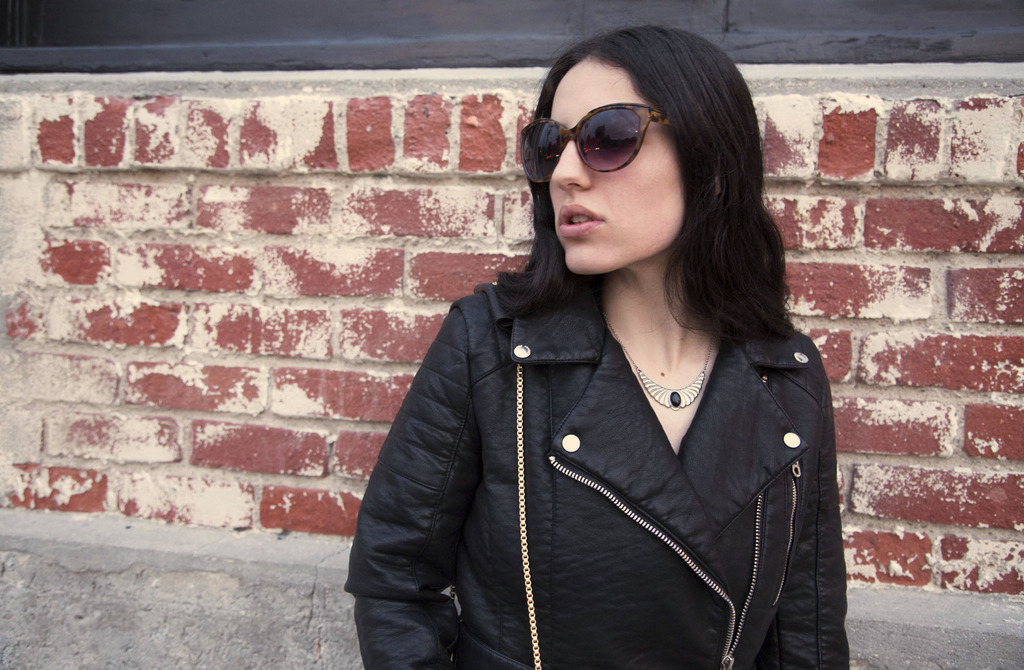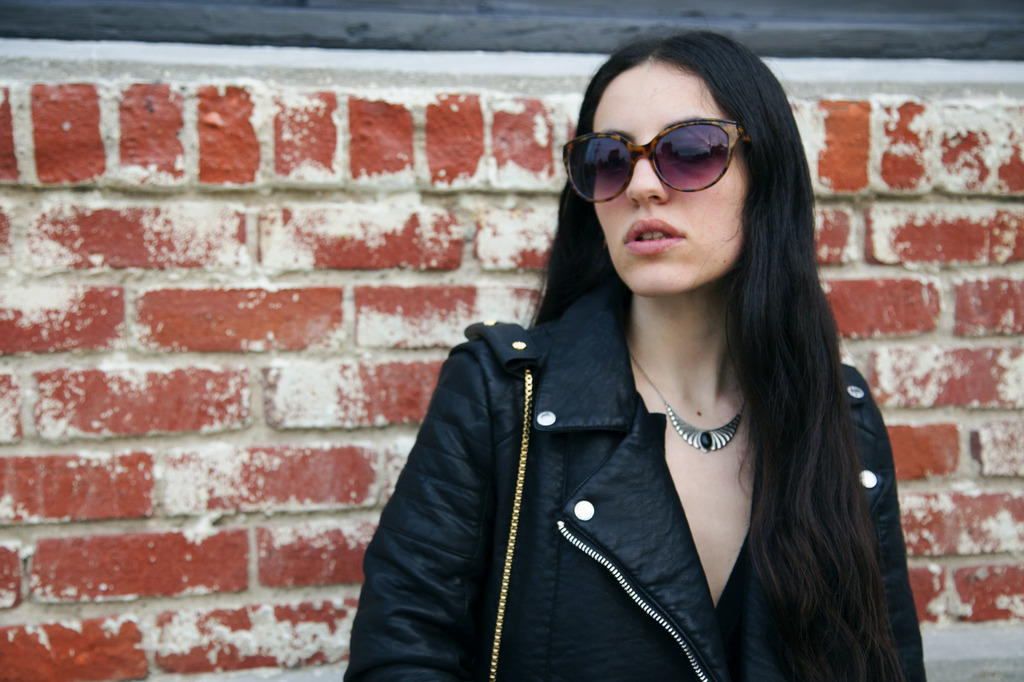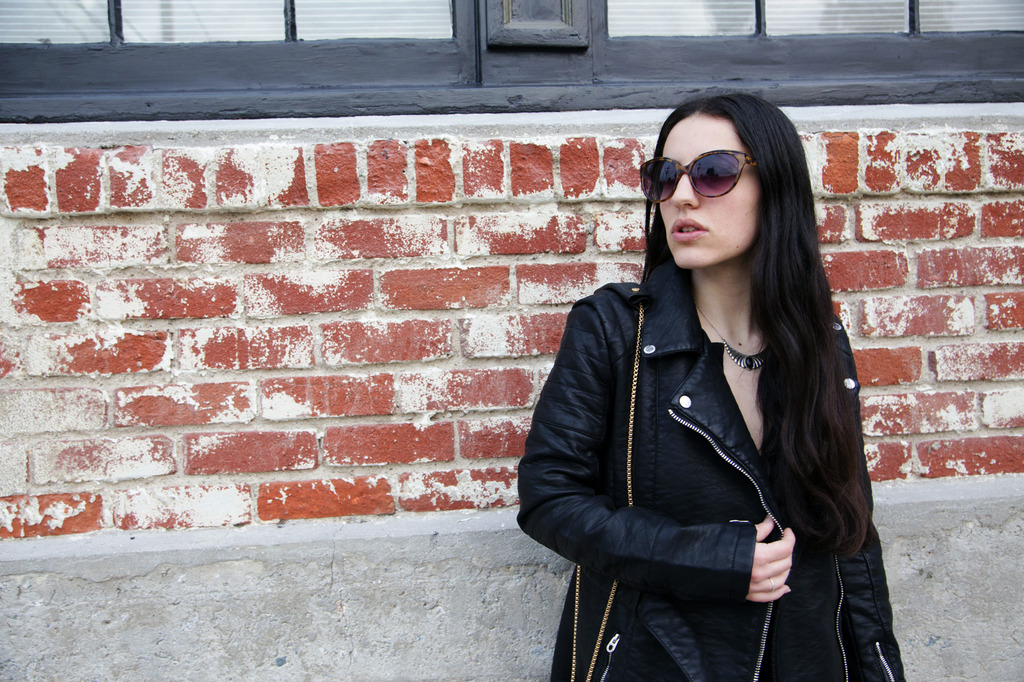 coat – Members Only
dress – Vintage
bag – Elizabeth and James
shoes – Jeffrey Campbell
jewelry – Vintage
sunglasses – Urban Outfitters
Photos by Kelsey Becker