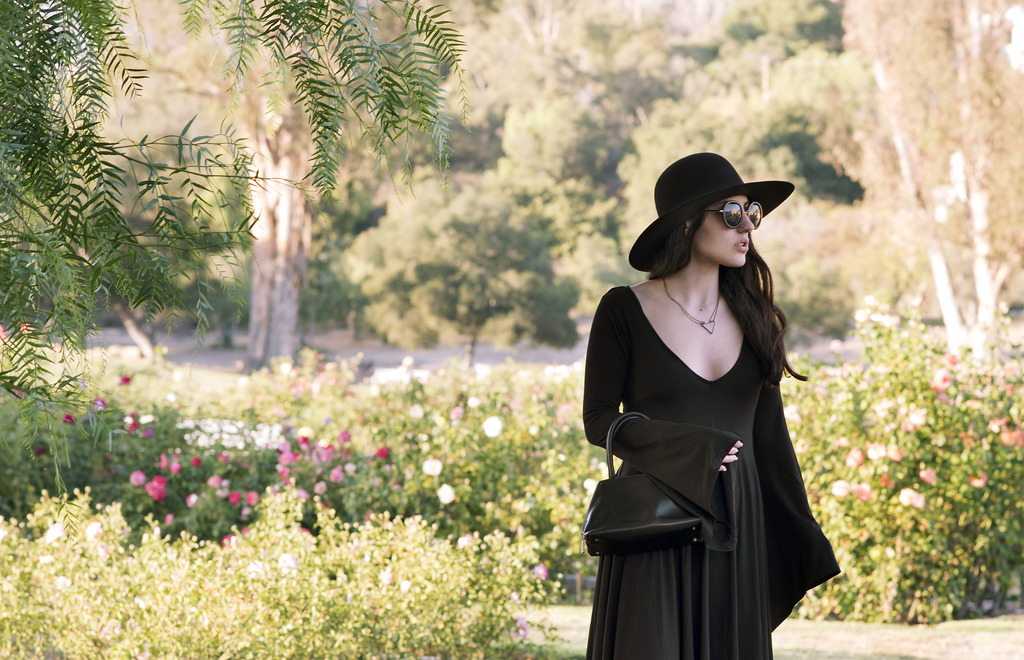 A must have item in any woman's wardrobe is a classy black dress. I'm sure most of us already have the LBD (little black dress) but that is usually more in reference to a going out or "party" dress. This black dress is more of a step up, a piece you can wear during the day or on a night out. In my opinion, a classy black dress should preferably hit at least to your knees, while still maintaining a feminine silhouette. This super soft bell sleeve dress from Killstar is the perfect classy black dress for fall and winter. It is long sleeve and comes about to the knees but still shows off the low neckline, waist and feminine bell sleeves.
When wearing all black outfits its important to have different textures and styles, so they don't start to all look the same. That's why another thing you should always look for in any staple item is versatility. The two things I love about this dress is the bell sleeves and the asymmetrical hemline. These distinctive features help to create an even more modest look if you want to layer on top of the dress like I did in the second outfit, in order to hide the shorter back. When covering the dress, it transforms into a new look because you take away the sleeve and the hemline.
The low cut neckline is ideal for layering with different necklaces. The necklace featured in my first look is made from real snakeskin from Hart Variations, (found ethically of course) and you can read more about the process on my first featured post, here. This is more of a simple and practical look, with a low 2-3 inch heel for comfort. For my 2nd look I threw on a furry coat with my go to buckle bag and sunnies from Tijn Eyewear, which added some color to my all black look. Super good quality and well made, these sunnies are becoming a staple in my wardrobe as well. Outfit details will be listed below along with a direct link to this dress and all other items featured.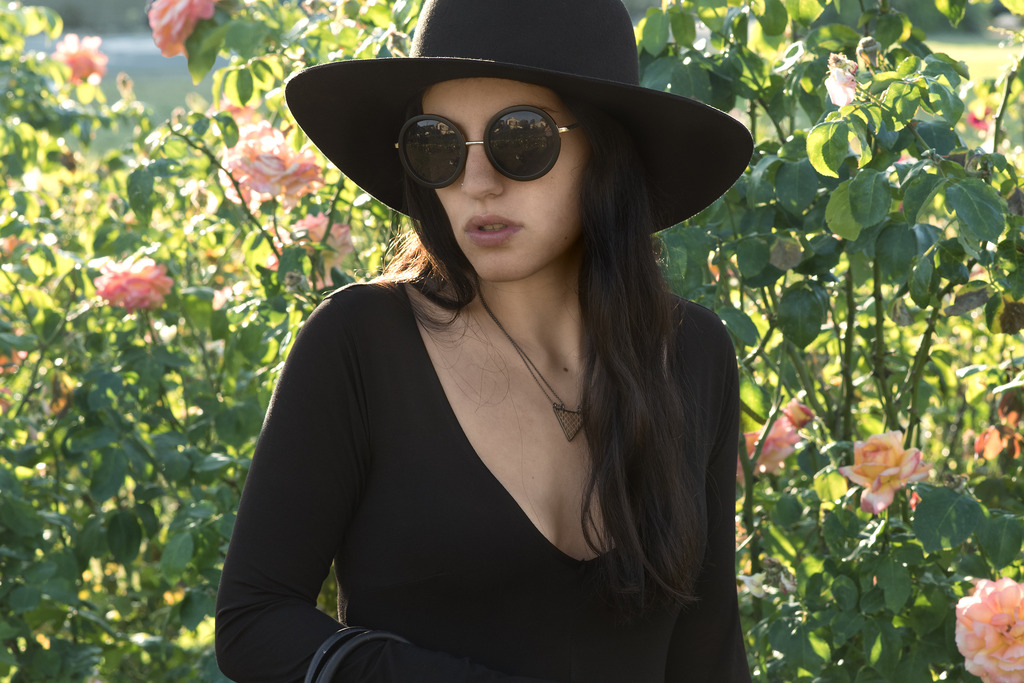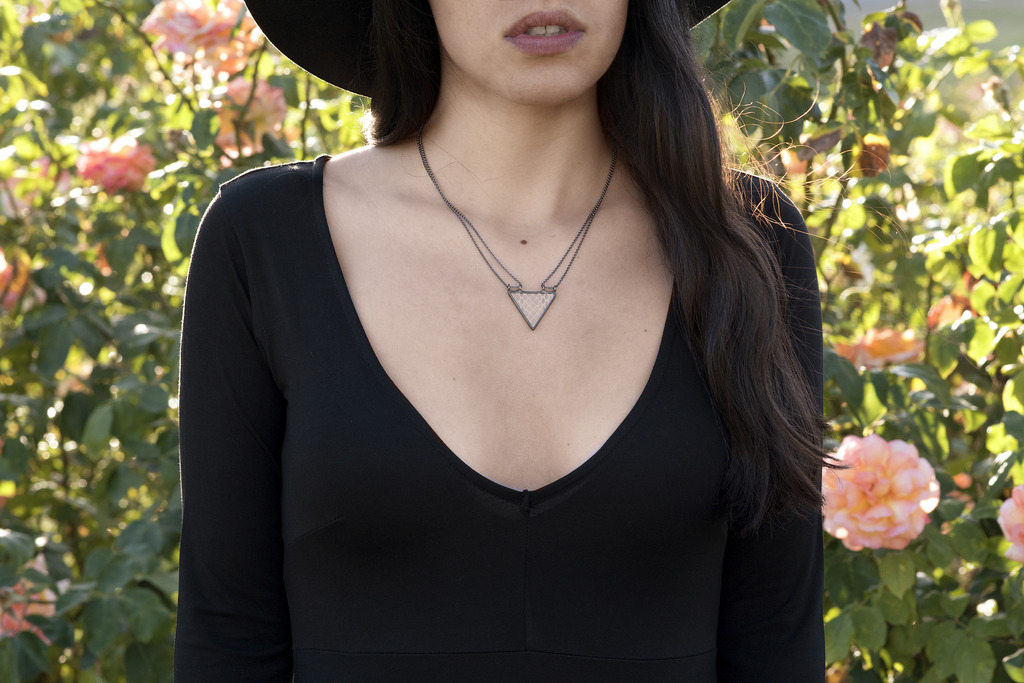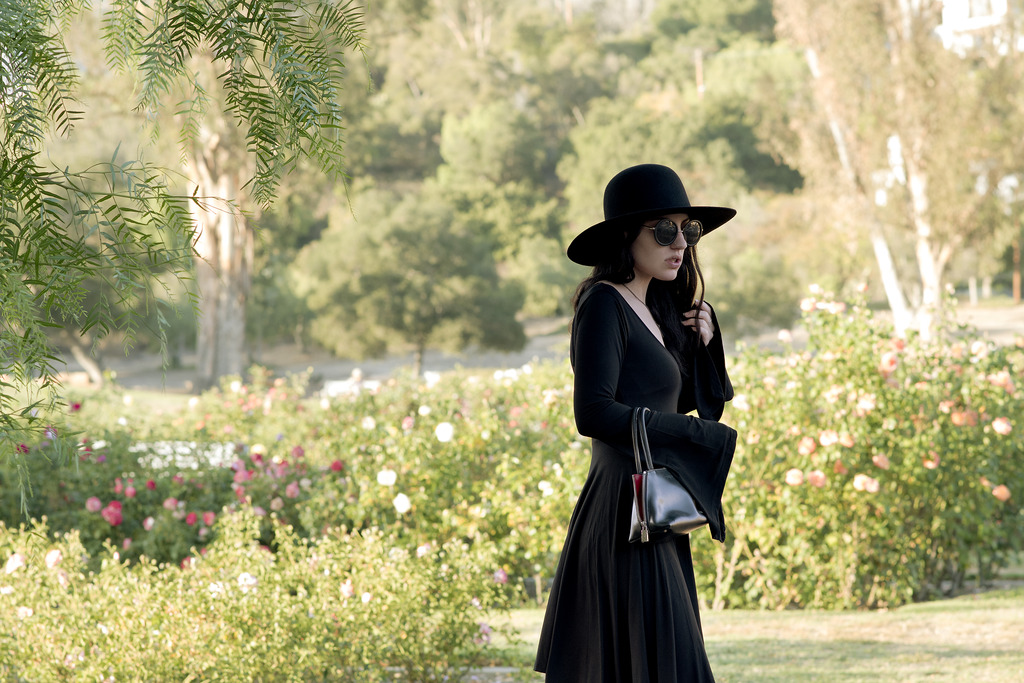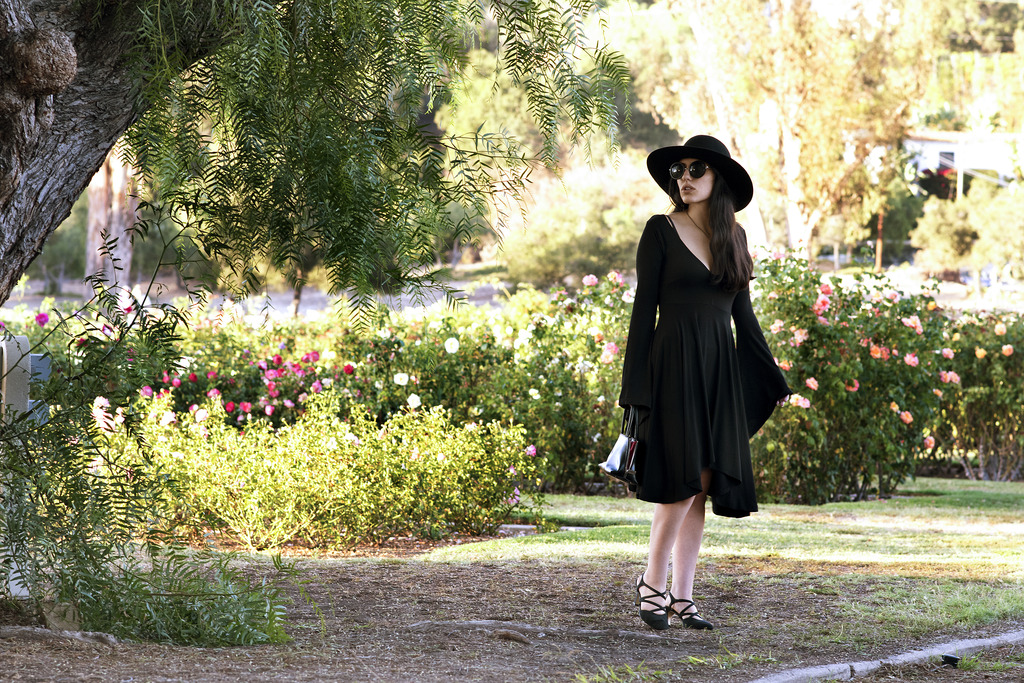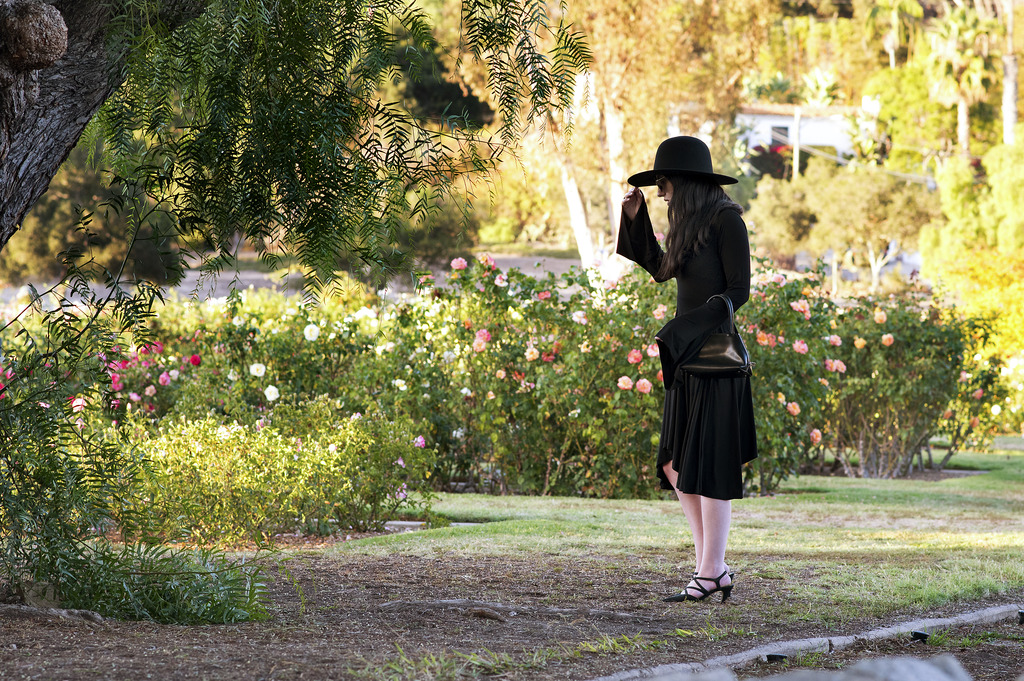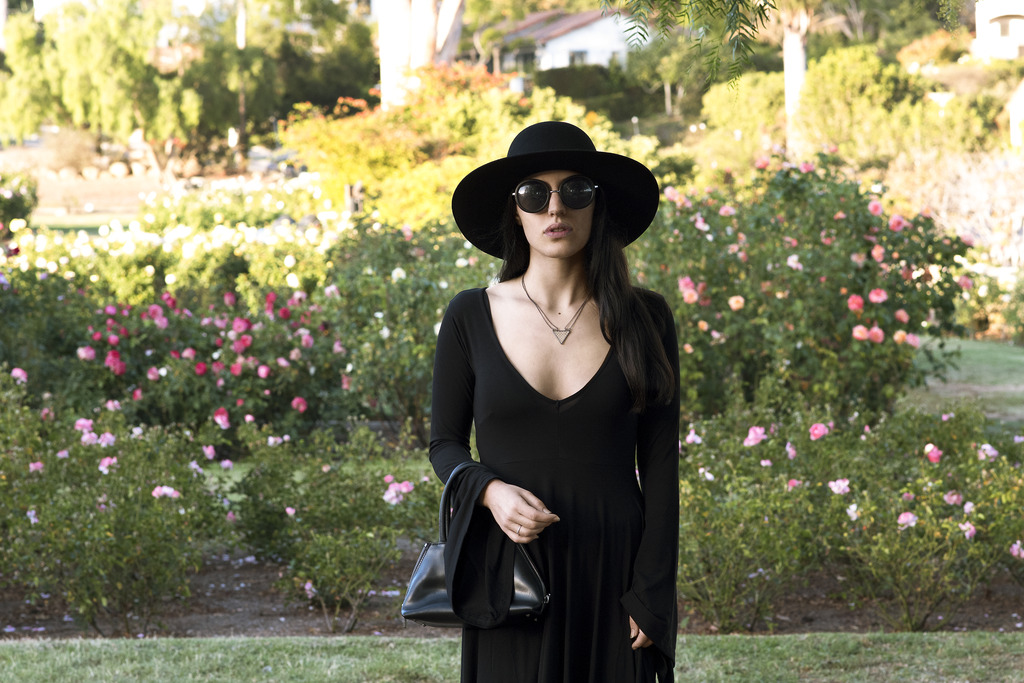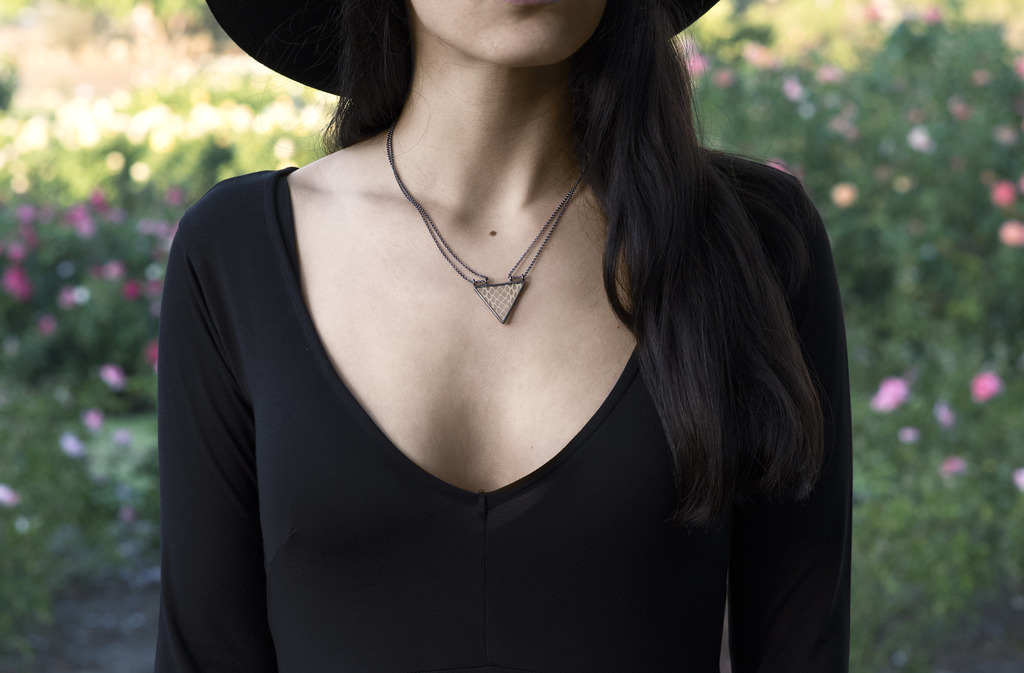 dress –Killstar
necklace – Hart Variations
bag – Furla
hat -Vintage
sunglasses – Free People
shoes – Vintage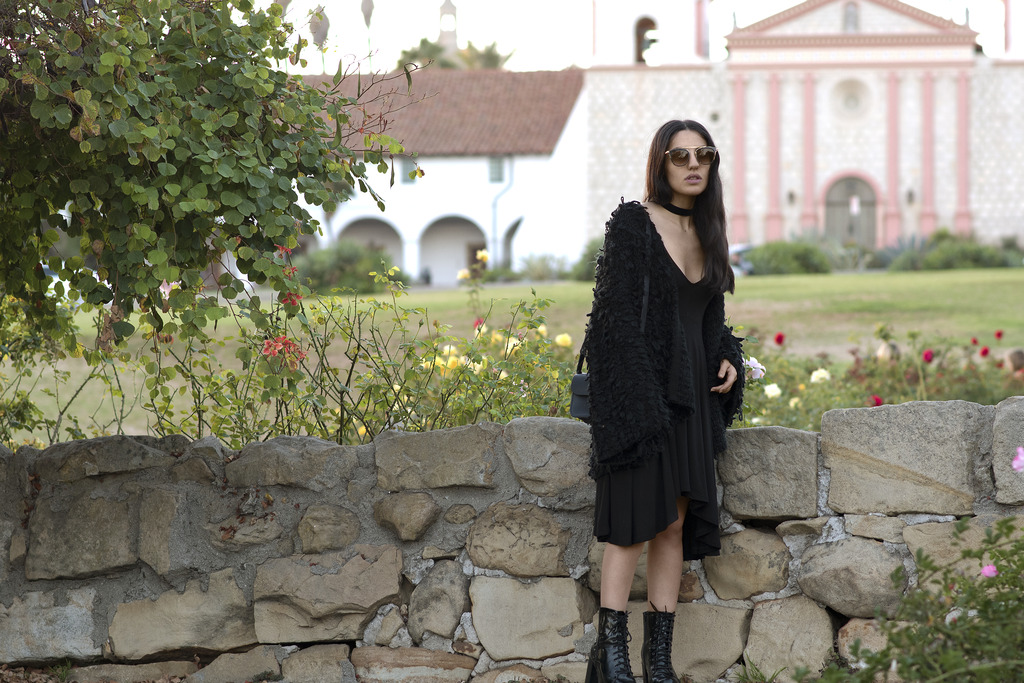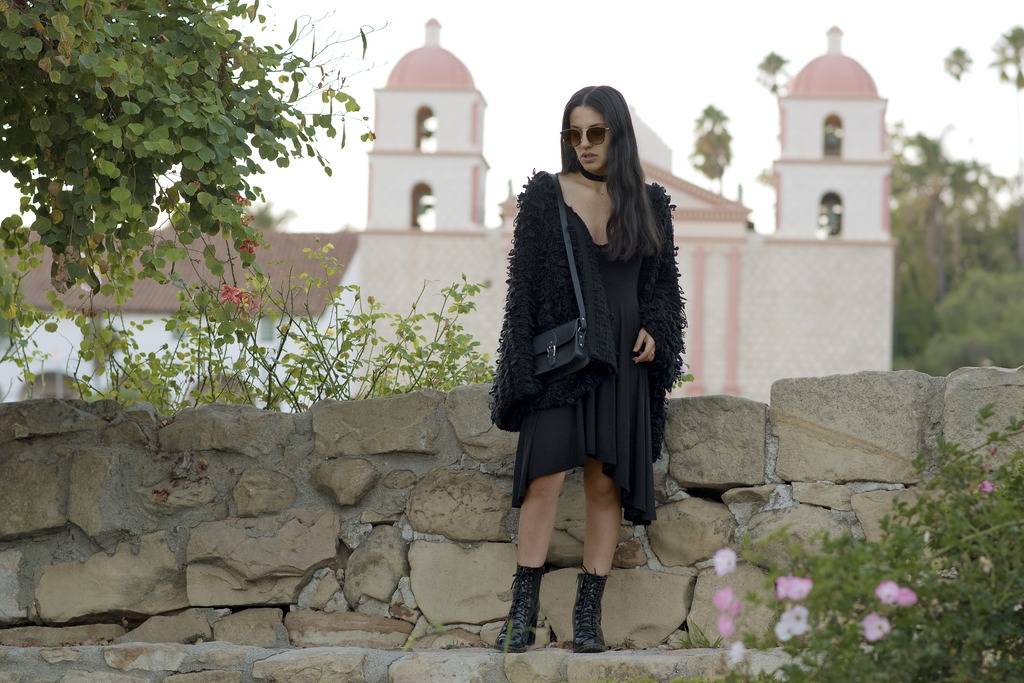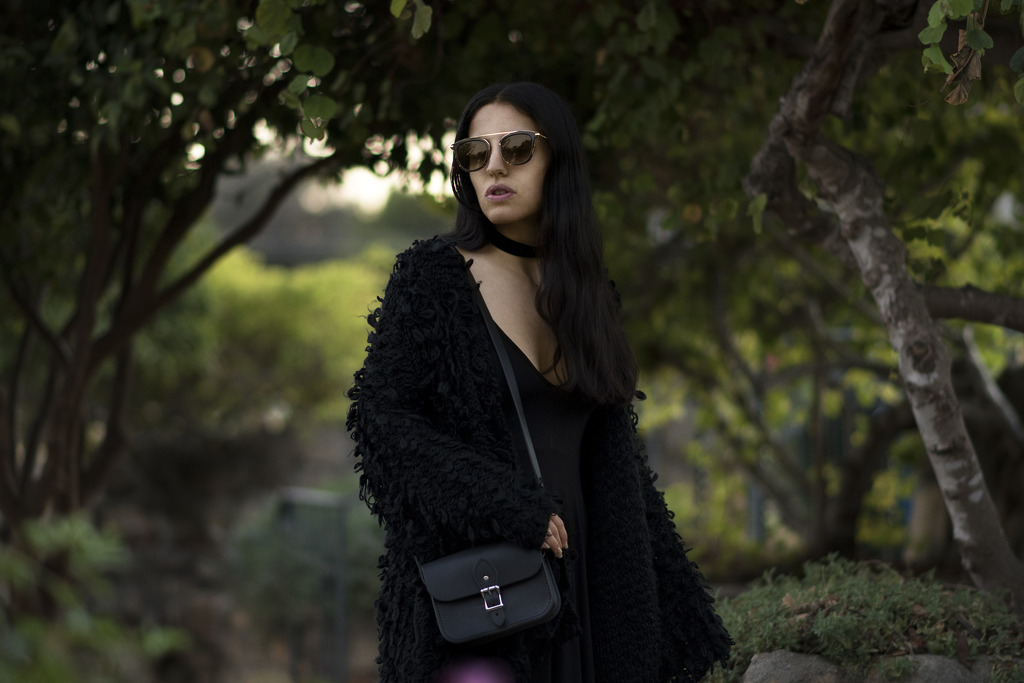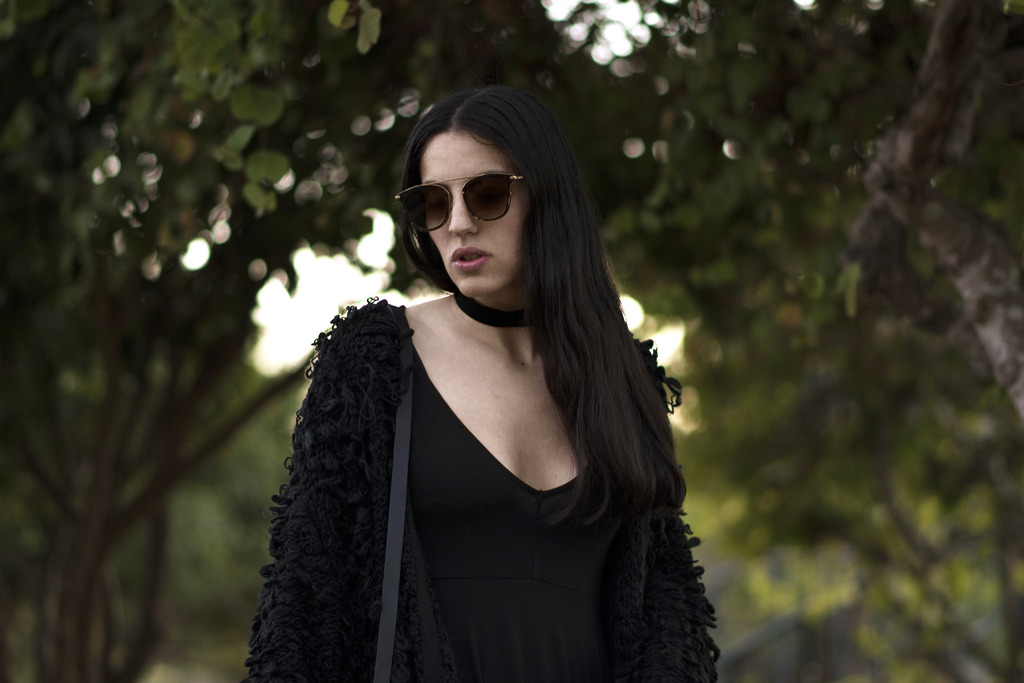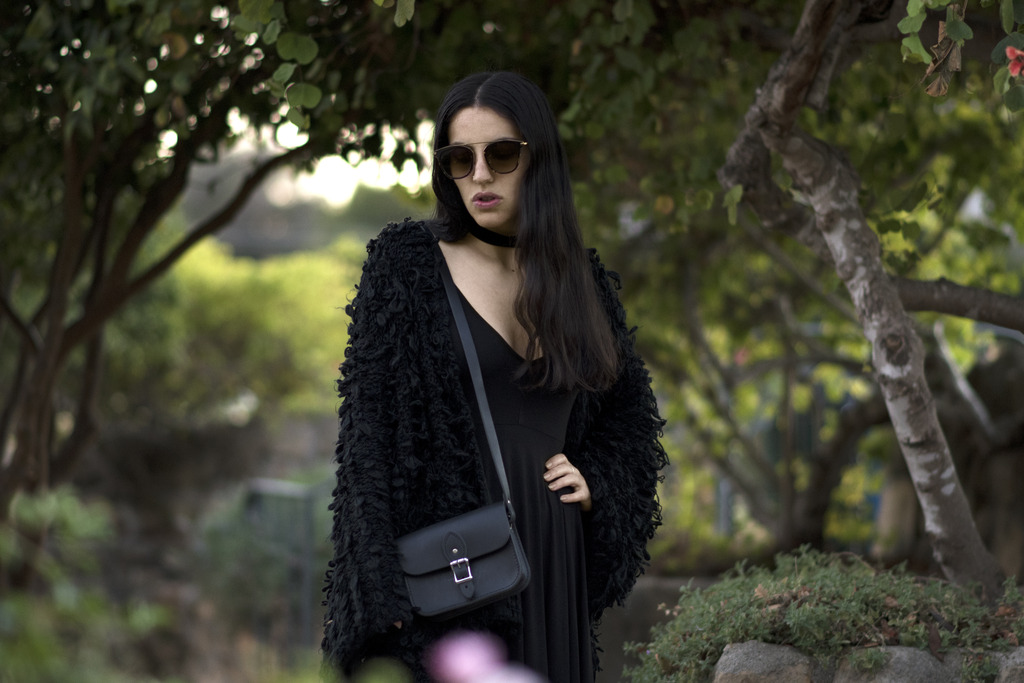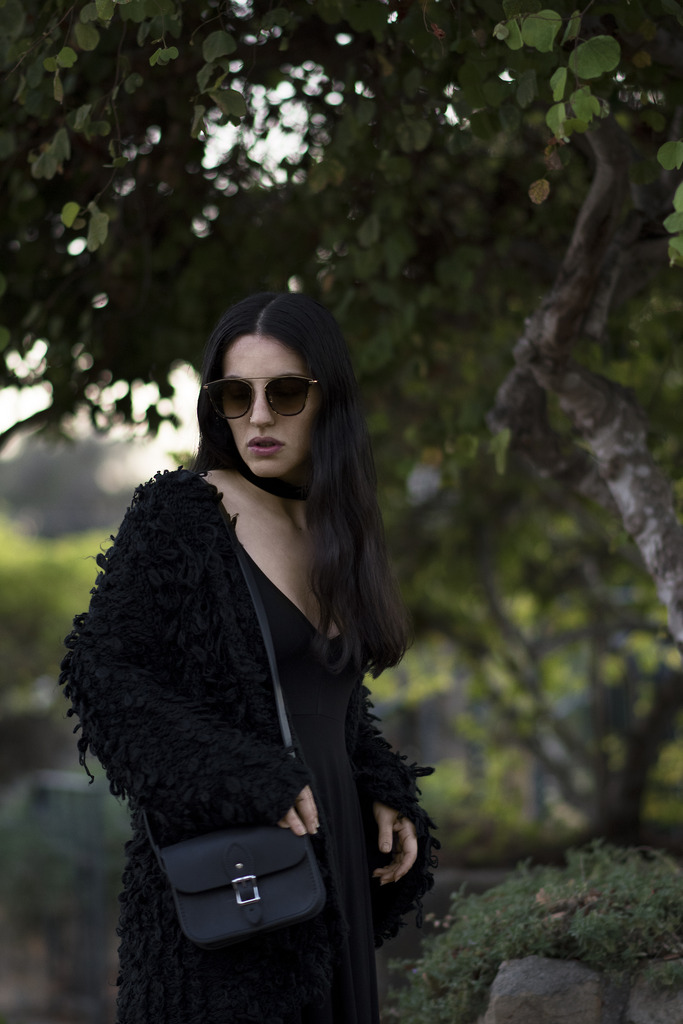 dress – Killstar
sunglasses – Tijn Eyewear
bag – The Leather Satchel Co.
coat – Vintage
shoes – Jeffrey Campbell
Photos by Lara Mansfeld