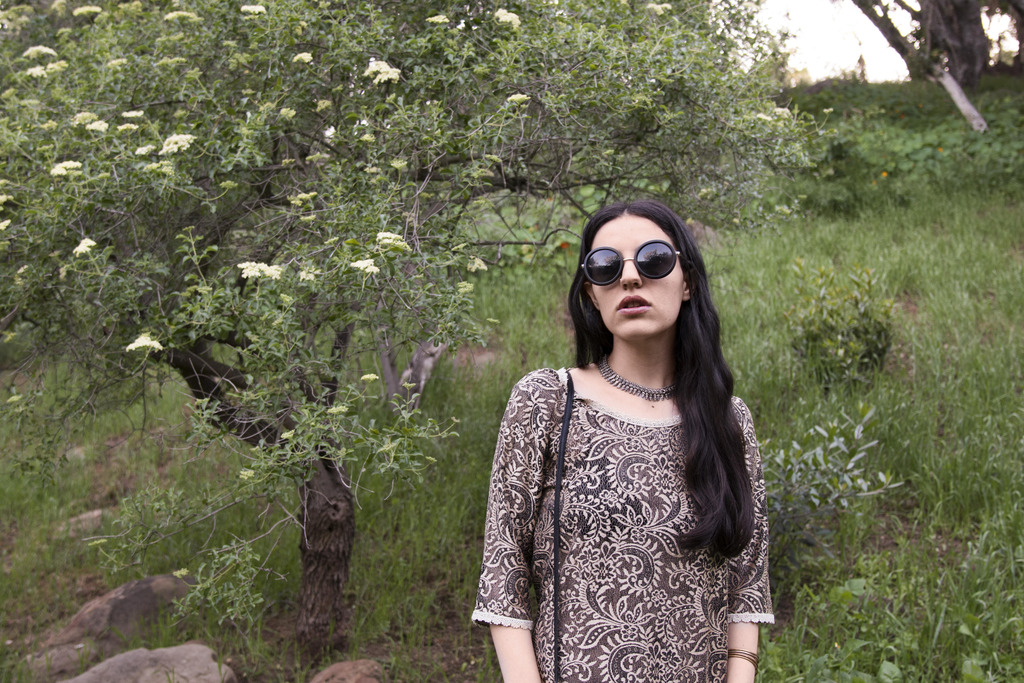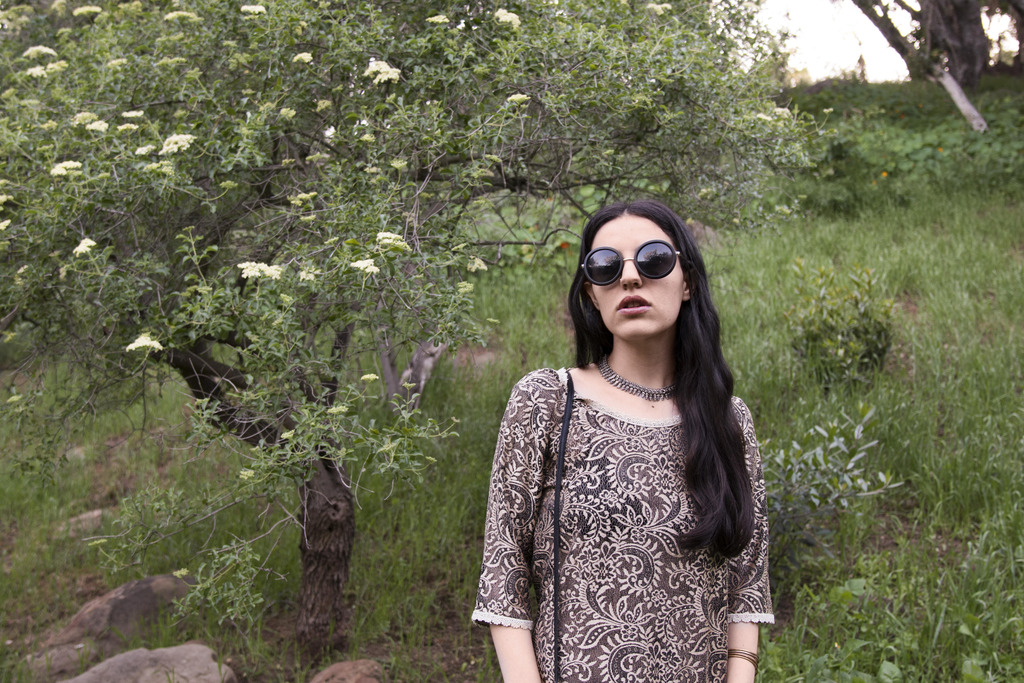 Part 1 of my festival inspired lookbook consists of two looks wearing a lace dress. This garment is my personal preference for festival-wear. I know the most common go to look is a festive crop top and shorts, but for me it's much more convenient to wear one big piece of fabric instead of a few smaller items. I like to leave the details to the jewelry. It's also more comfortable physically and it's one less thing to keep track of if your a person who likes to dress in layers. I like to dance when I go to festivals, so I prefer to bring an outfit that I know I can take off the main layer and easily put it back on later. Under the dress you can wear comfortable shorts or high waist briefs, and a crop or bralette top underneath to match. Whatever your comfort preference really. A lace dress, in my opinion, is the number one perfect festival outfit because not only is it comfortable but it's also breathable and always festive. 
You'll notice in this first look I'm wearing a hat, which in my opinion is a must have at any festival. If not only for obvious fashion reasons then to use to shield your face from the sun. I would also recommend to pack an extra pair of sunglasses and possibly a hat if you want, because you might lose them. The long maxi dress is a good option for when you're trying to hide a little bit from the sun as well. The furry coat worn in the 1st look can be added later in the evening when it's cold, or can be replaced by any kimono or light chiffon cover-up. I recommend bringing a hat, sunglasses, and a versatile cover-up to hide your skin from the sun as you'll be out all day. You may not be able to find available shade everywhere, and I speak from personal experienced on this one.
One last tip, but the most important, is wearing comfortable flat shoes or flat platforms, but preferably not above 3-4 inches. With all the walking and dancing your feet will do they will probably be hurting by the end, so its best to have on comfortable shoes that offer support throughout the day. Part 2 of my festival inspired lookbook is coming next week, and features much more festive details. These two looks were meant to be fun and practical, more for the girl who wants to be comfortable first. Stay tuned for next week!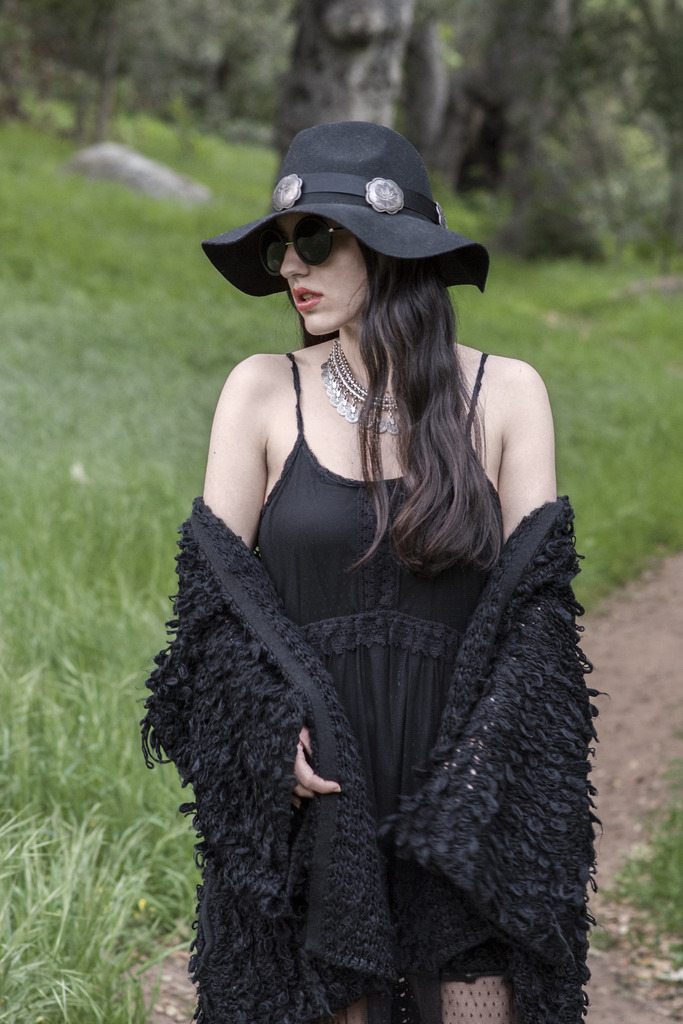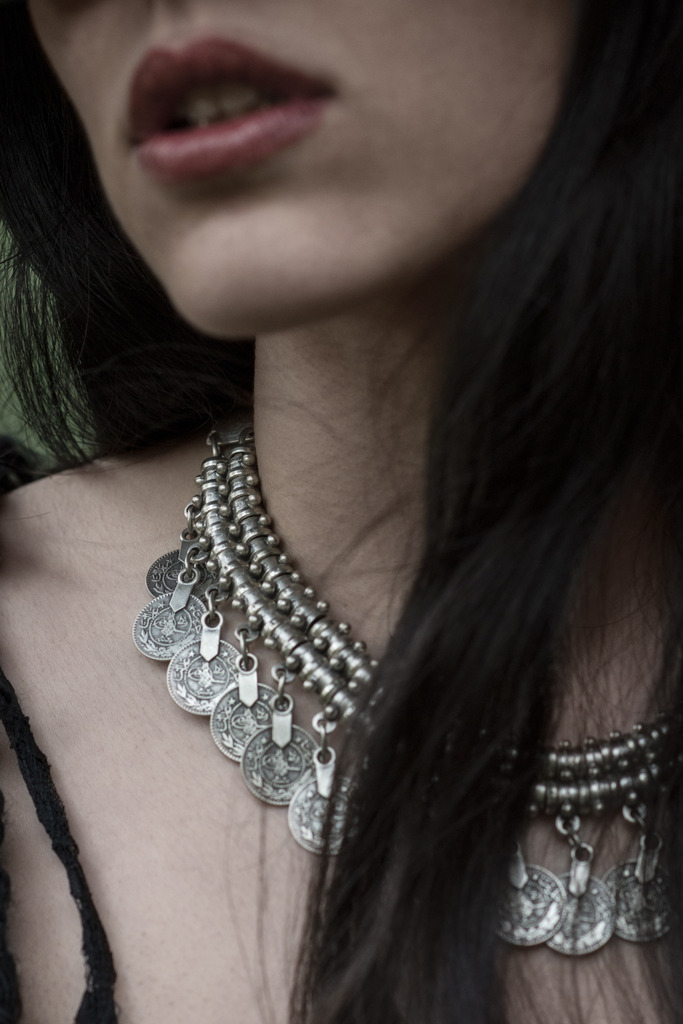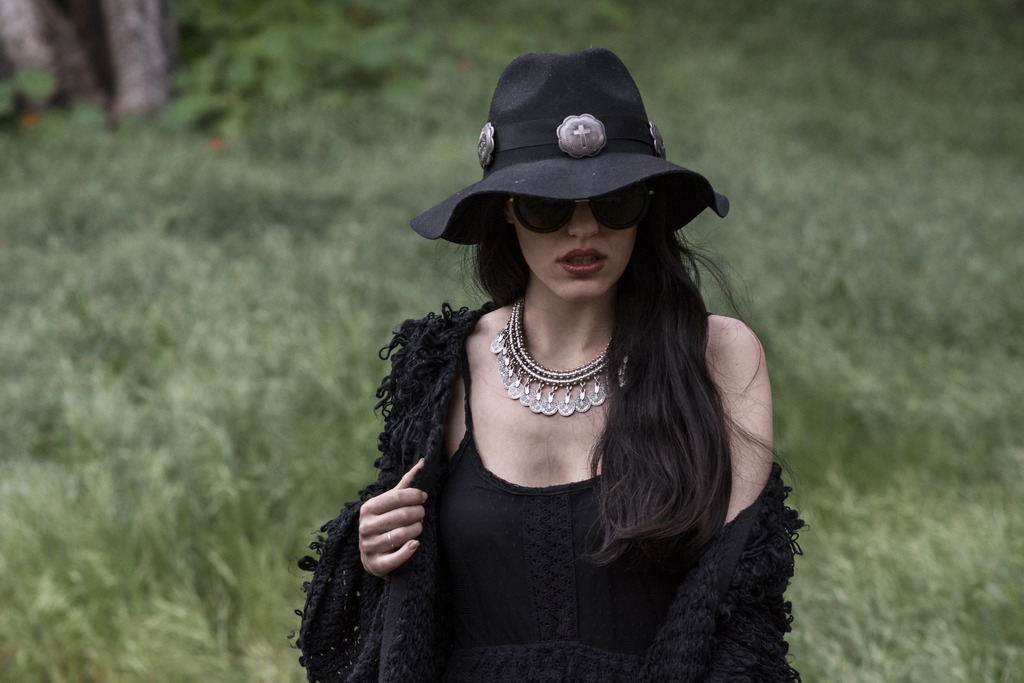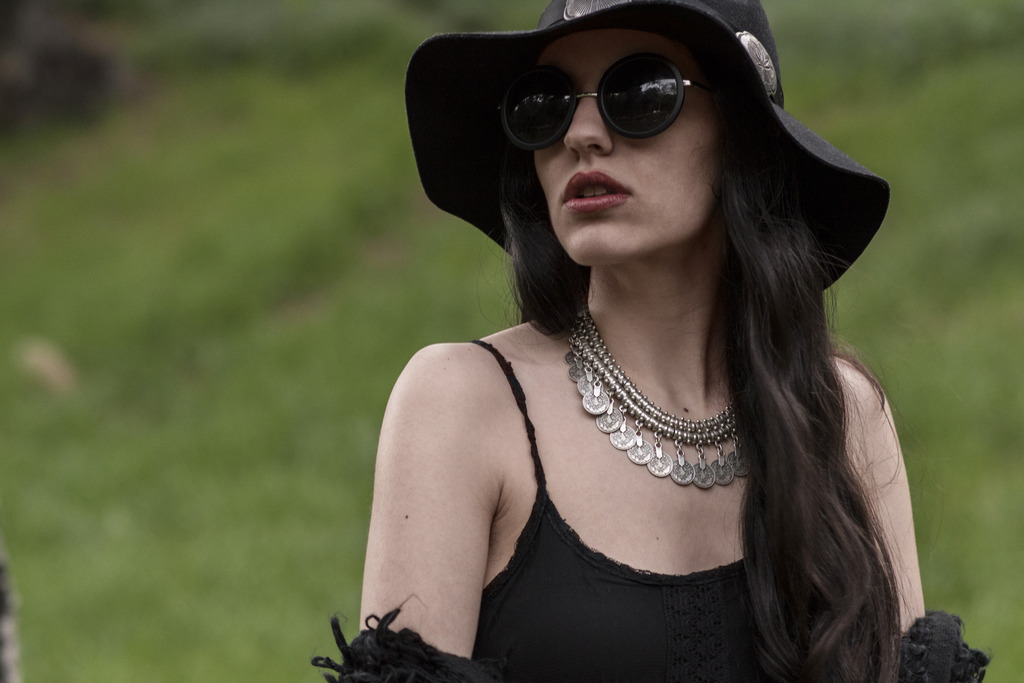 hat- UNIF
sunglasses – Free People
dress- Vintage
coat – UNIF
shoes – Jeffrey Campbell
jewelry – Vintage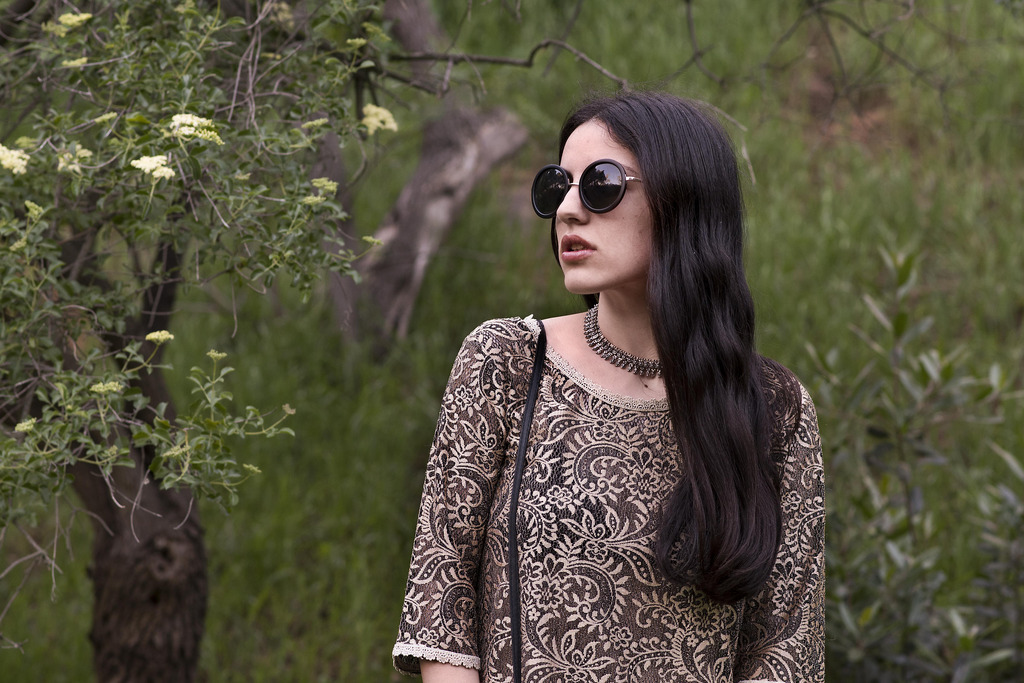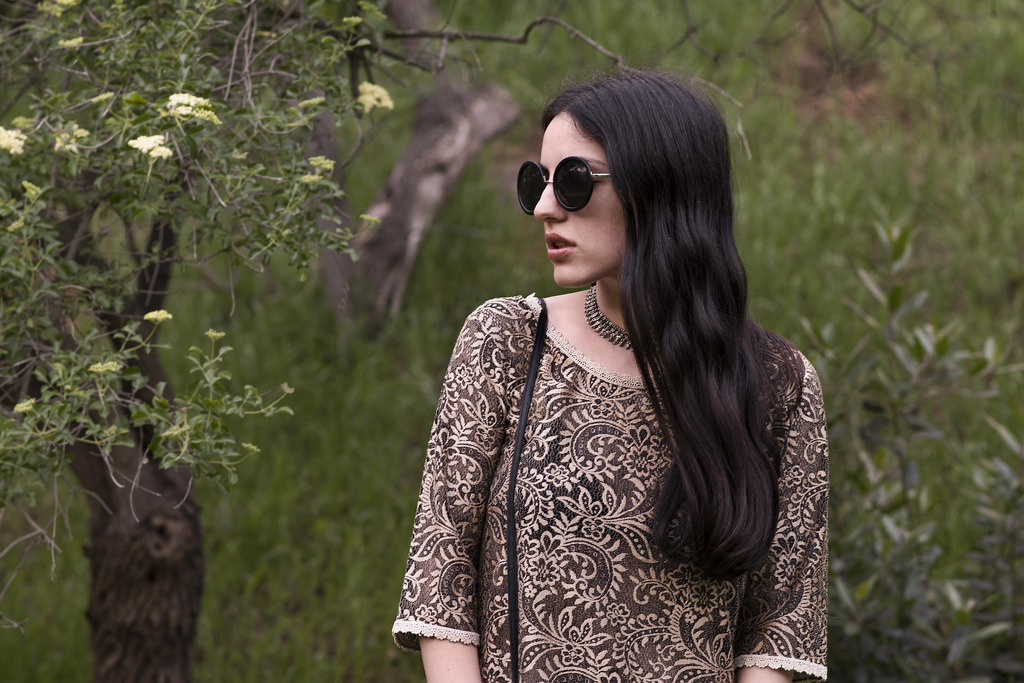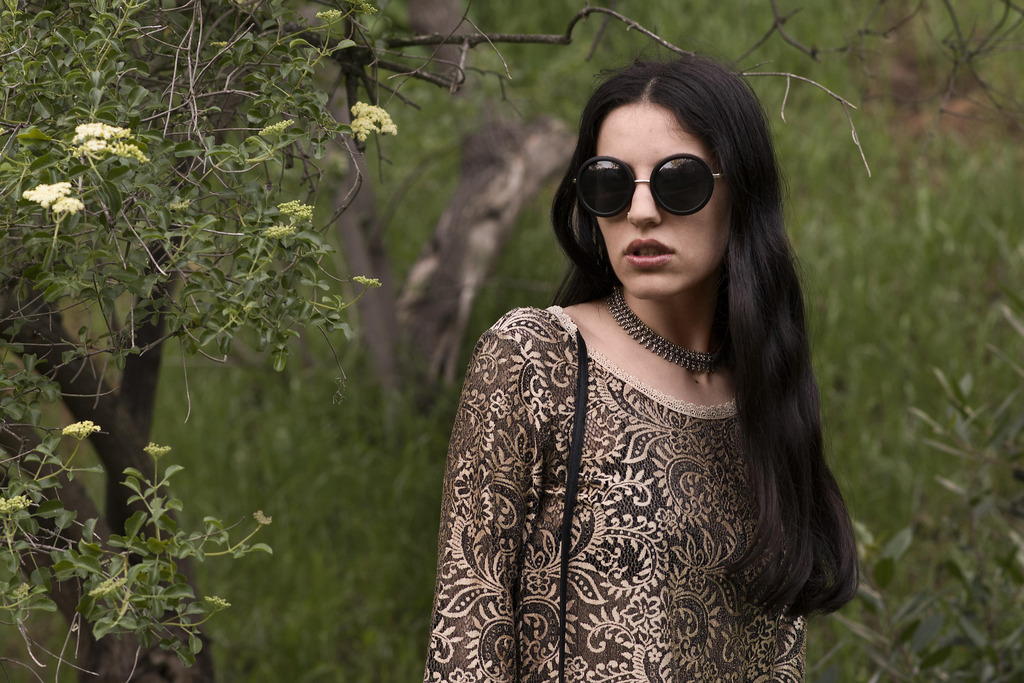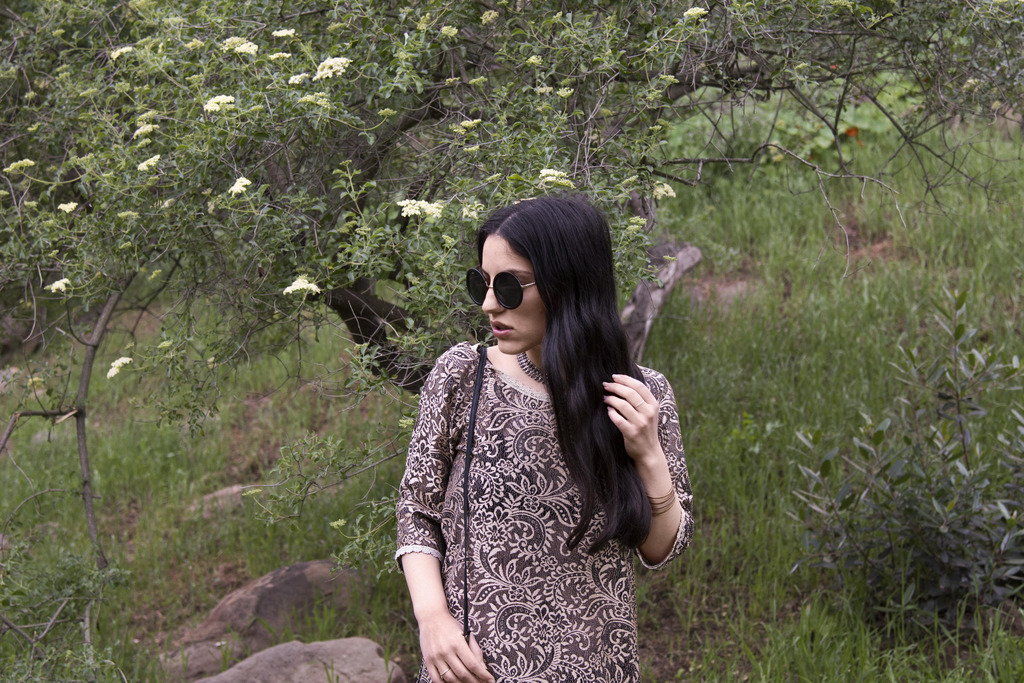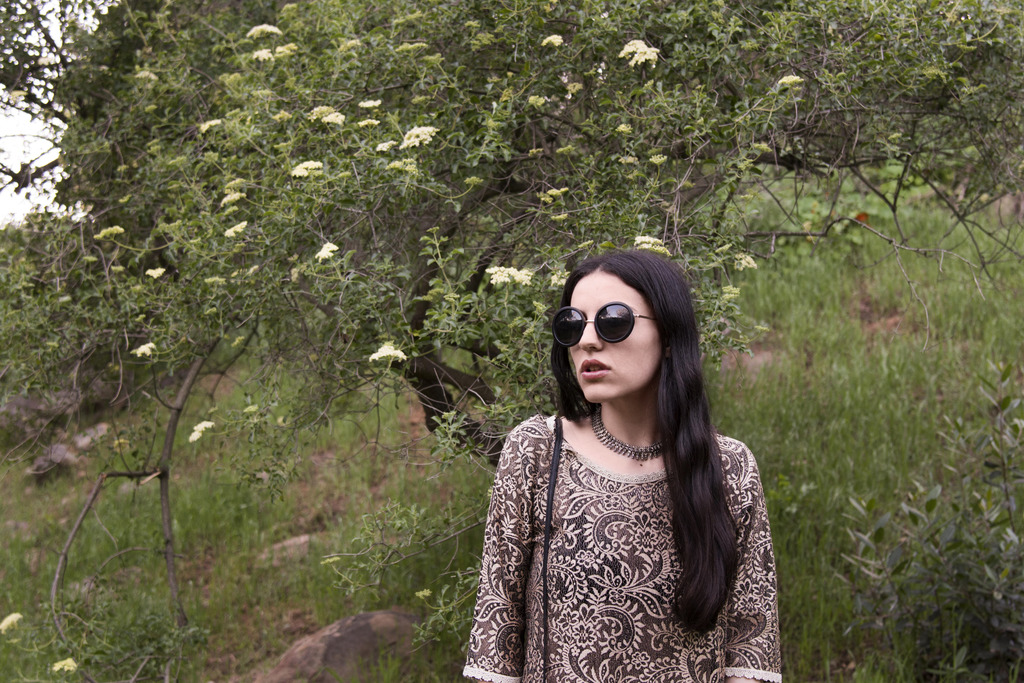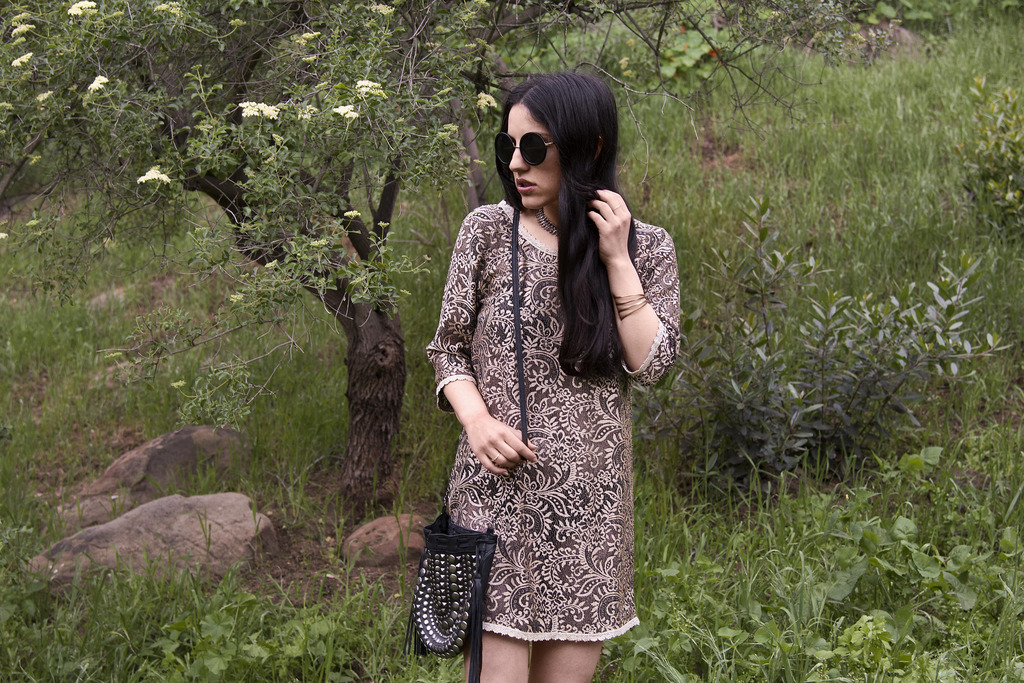 sunglasses – Free People
jewelry – Vintage
dress – Spell Designs
bag – Vintage
Photos by Lara Mansfeld